It was cutdown day in the NFL and for some former members of the UConn Huskies football team, the news wasn't good as seven of them were cut from various NFL rosters.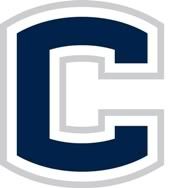 They are:
Darius Butler, Carolina Panthers
Marcus Easley, Buffalo Bills
Greg Lloyd, Indianapolis Colts
Kashif Moore, Indianapolis Colts
Moe Petrus, Tampa Bay Buccaneers
Jordan Todman, Minnesota Vikings
Lawrence Wilson, New Orleans Saints
Note: Derek Chard was cut from the New York Jets last weekend.
Butler was originally drafted in the 2nd round by the New England Patriots in 2009. He was released by the Patriots before the start of the 2011 season and was picked up by the Panthers where he had 32 tackles in 13 games. In three years in the NFL, Butler made 90 tackles and had three interceptions including one returned for a touchdown.
Easley was drafted by the Buffalo Bills in the 4th round of the 2011 NFL Draft. He missed the entire 2011 season with a heart ailment.
Lloyd was a 7th round draft pick of the Philadelphia Eagles in 2011 but was cut before the season. He was then added to the Eagles practice roster before being promoted to 53-man roster in late November however he was inactive for the Eagles final six games of the season. He was traded to the Colts before training camp started this year.
Kashif Moore went undrafted in 2012 and signed a free agent deal with the Cincinnati Bengals. He was cut by the Bengals last week but was picked up by the Colts.
Petrus also was undrafted in 2012 and signed a free agent deal with the Buccaneers. It's quite possible he could end up in the Canadian Football League as he was drafted by the Hamilton Tiger-Cats.
Todman was a 6th round draft pick of the San Diego Chargers in 2011 and made the team but was waived in mid-October. Three days later he joined the Chargers practice squad. He was signed off the practice squad of the Chargers by the Vikings before the final NFL regular season game but was inactive.
Wilson was a 6th round pick of the Carolina Panthers in 2011. He was cut before the season started and was signed to their practice squad. However, he was cut after being arrested for marijuana possession. He was signed by Tennessee Titans in January but was cut by them in May. He was then signed by the Saints.
Follow Ian on Twitter @soxanddawgs. And be sure to like us on Facebook as well.