Here's the release from UConn about UConn football mini-plans being on sale as well as some updates to the 2011 schedule.
STORRS, Conn. – Ticket mini-packages are now on sale for the 2011 University of Connecticut football season at Rentschler Field. There are two packages available – the "Rivaly Plan" and the "Homecoming Plan". Each mini-plan is priced at $99 apiece and are located in selected "Reserved" seating areas. Fans who purchase mini-plans will also receive up to two free tickets for the UConn season opener against Fordham on Thursday, Sept. 1.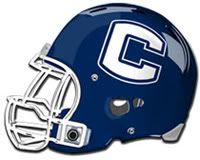 To purchase mini-plans, CLICK HERE.
In other UConn football scheduling news, the Fordham game on Thursday, Sept. 1 will be available live on ESPN3. That game will kickoff at the previous announced time of 7:30 p.m.
The game at Vanderbilt on Saturday, Sept. 10 will kickoff at 7:30 p.m. Local television plans for that game are to be determined.