It's definitely a little too early to be looking at rankings for the 2011 college football season. Most teams have verbal commitments from recruits but signing day isn't for another three weeks. However those teams do know who will be back for 2011 unless you're the UConn Huskies football team.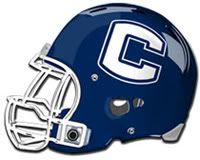 SI.com released a way too early Top 25 list for the 2011 season and they have the UConn football team ranked No. 28.
I, for one, don't know how they could even have UConn ranked.
For starters, we don't have a coach. Secondly, without a coach in place, we don't know what kind of offense or even defensive scheme for that matter, they plan on running in 2011.
They have no starting quarterback and their leading rusher Jordan Todman has declared for the 2011 NFL Draft. They lose their top tackler in Lawrence Wilson as well as the emotional leader of the defense in Scott Lutrus.
What they do have isn't so bad though.
Three starters return from the offensive line. The receiving corps is intact. The secondary, which showed a vast improvement in 2010 is back. The defensive front is also back. And Robbie Frey has shown he's capable of becoming the next 1,000 yard rusher at UConn.
But without a man at the top, I don't see how the Huskies can be even ranked or even considered in any way too early poll for 2011.
Hopefully in the next day or two, we'll find out who will coaching UConn next year and hopefully beyond. Then maybe we can revisit this pre-preseason ranking.