On a night where Manny Ramirez made his return to Fenway Park, another former member of the Boston Red Sox also made his return.
During the pre-game show, NESN's Peter Gammons had said Roger Clemens may be making an appearance at the game as his friend had left him four Green Monster seats. And wouldn't you know it, Clemens actually showed up.
It turns out Clemens is in town to play in a celebrity golf tournament tomorrow and his friend got four tickets for the game for him to enjoy. And according to all of the Boston media members on Twitter, Clemens will not be talking to the media.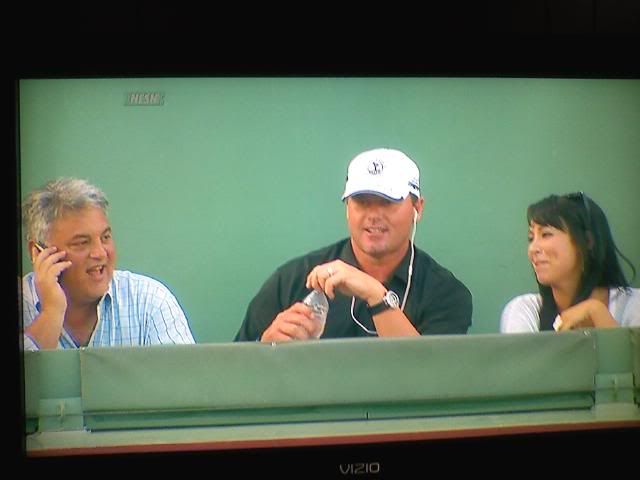 It's a celebrity filled night at Fenway as Rhianna, who happens to be the girlfriend of Dodgers outfielder Matt Kemp and Tommy Lasorda are also in attendance.