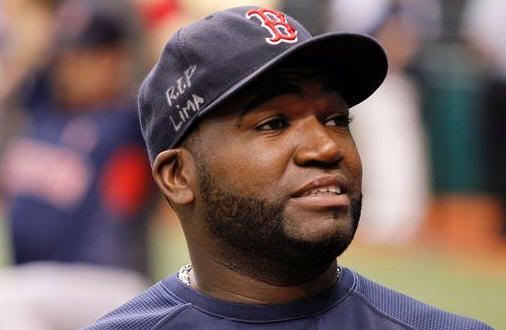 Following up on what Clay Buchholz did on Monday night for the Boston Red Sox, Jon Lester continued the string of quality starts by allowing just one hit and no runs over six innings in the second straight win over the first place Tampa Bay Rays.
After a slow start to 2010, the Red Sox still trail the Rays by 6½ games in the AL East but now find themselves just a ½ game behind the Toronto Blue Jays for third place and 1½ games behind the New York Yankees for second place.
The Red Sox have won seven of their last eight games and over the course of the last seven games, they have gotten quality starts in six of them. The only starter over that stretch without one is tonight's starter John Lackey.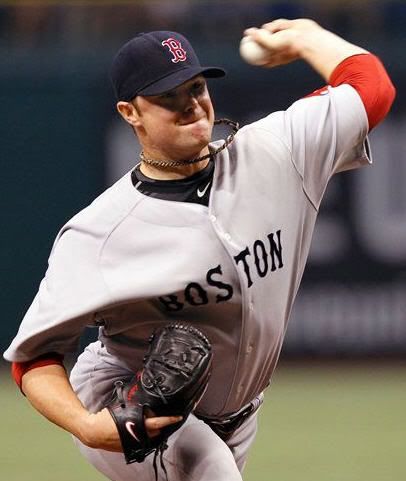 Just like Buchholz did on Monday night, Lester started slowly out of the gate. He issued two first inning walks and worked himself out of a jam. He ended up issuing a season-high five walks but was able to work himself out of those jams as well. His cutter was pretty nasty as he even used it on lefties which helped him to nine strikeouts on the evening.
What the starters have done over the course of the last seven games with the exception of Lackey is what was expected them to start the season. Sure the slow start derailed them just a little bit but they have turned things around. They've also gotten some great defense behind them as well.
The biggest beneficiary to the great starting pitching has been the rest the bullpen has gotten. When the starters weren't going deep early in the season, the bullpen got a lot of work. Even though Lester only was able to give them six innings last night, Manny Delcarmen, Daniel Bard and Jonathan Papelbon each worked an inning of hitless baseball with the only blemish a walk by Papelbon in the 9th. When the Red Sox bullpen is well rested like it is now, they seem to pitch better as should be the case.
There's one thing we can't ignore that has also played a part in the resurgence of the Red Sox in the month of may. And that is the bat of one David Ortiz. Much of the media, some of the bloggers (myself included), were writing Big Papi off. But Terry Francona stuck with him and now they are enjoying the riches of the reward. Big Papi came through with the big hit last night as his two-run double was all the Red Sox needed.
Just take a look at his splits for the two months of the season.
| | | | | | | | | | | | |
| --- | --- | --- | --- | --- | --- | --- | --- | --- | --- | --- | --- |
| – | G | H | 2B | HR | RBI | BB | SO | BA | OBP | SLG | OPS |
| April | 16 | 8 | 5 | 1 | 4 | 7 | 21 | .143 | .238 | .286 | .524 |
| May | 17 | 22 | 2 | 8 | 19 | 5 | 19 | .361 | .403 | .787 | 1.190 |
| Totals | 33 | 30 | 7 | 9 | 23 | 12 | 40 | .256 | .323 | .547 | .870 |
Ortiz is in a contract year so he'll need to continue this pace which I fully think he will. One thing I think that will go up over the course of the season going forward is his walk total as well. As he continues to hit, teams will not pitch to him like before. Although with both Victor Martinez and Kevin Youkilis having hot bats in front of him, teams may not have the choice of whether to pitch to him or not.
Also there is one other thing of note. With Jacoby Ellsbury experiencing soreness in his left side, the Red Sox didn't designate Darnell McDonald for assignment as Francona had announced after the game on Monday night. Instead they designated Scott Atchison in what turns out to be a paper work move.
We'll be back later with tonight's lineups, batter/pitcher matchups and any news of the day plus the links but for now enjoy the overnight links.
One-hit wondrous [Boston Globe]
McDonald glad to be caught in rundown [Boston Globe]
Rays refuse to hit panic button [Boston Globe]
Problem with steals put on hold [Boston Globe]
Start of something big [Boston Herald]
Red Sox flip switch [Boston Herald]
Red Sox move Jacoby Ellsbury back to center stage [Boston Herald]
With Jacoby Ellsbury hurting, Darnell McDonald stays [Boston Herald]
Pitching carries the day again as Sox win 2-0 [CSN New England]
Sox close in on Yanks with 2-0 win [ESPN Boston]
Update on Ellsbury [Extra Bases]
Closing Time: Red Sox 2, Rays 0 [Full Count]
Starting Pitching, Starting Pitching [Hit and Run with Dan Roche]
Jon Lester, Pitching Staff Responsible for Red Sox' Recent Upswing [NESN.com]
Is Darnell McDonald More Valuable Than a 12th Pitcher? [NESN.com]
Lester tosses gem as Sox keep rolling [Providence Journal]
R.I. native Baldelli keeps foot in the door as Rays instructor [Providence Journal]
Red Sox Journal: Ailing Ellsbury paves way for McDonald to stay, Atchison to go [Providence Journal]
Cameron, Ellsbury swap outfield positions [RedSox.com]
McDonald remains with Red Sox after all [RedSox.com]
V-Mart making progress from injury [RedSox.com]
Beckett tests out back at Tropicana Field [RedSox.com]
A reminder regarding how far Jon Lester has come [Rob Bradford – WEEI.com]
For more slices of Boston Red Sox goodness, head over to the Boston Globe, Boston Herald, ESPN Boston, NESN, Providence Journal and WEEI websites.
And if you must see what the enemy papers are saying, head over to the Tampa Tribune and St. Petersburg Times websites.