A member of the Boston Red Sox in 2006 will be coming back to Boston for the rest of 2012 and probably 2013.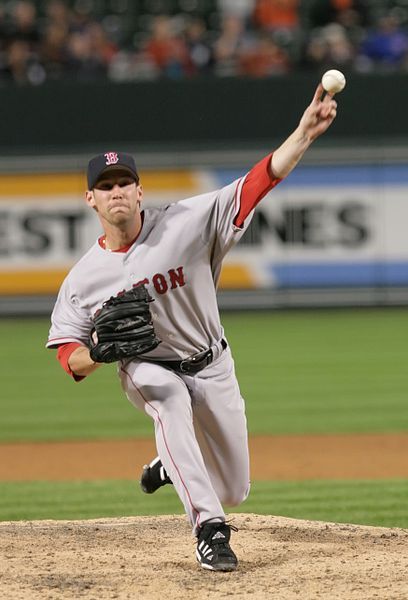 According to multiple reports, the Red Sox have acquired LHP Craig Breslow from the Arizona Diamondbacks for reliever Matt Albers and outfielder Scott Podsednik.
Breslow has made 40 appearances for the DBacks and is 2-0 with a 2.70 ERA this season. He is in his second year of arbitration and will be a free agent after the 2013 season.
As a member of the Red Sox in 2006, he was 0-2 with a 3.75 ERA in 13 appearances.
The acquisition of Breslow gives the Red Sox another lefty in the bullpen to join Franklin Morales. It also gives them a little extra insurance in case they want to put Morales back in the rotation.
Albers has made 40 appearances this season and is 2-0 with a 2.29 ERA. Overall in two seasons with the Red Sox, Albers was 6-4 with a 3.81 ERA in 96 appearances. Podsednik made 19 appearances for the Red Sox this season and hit .387 with one home run, seven RBIs and six stolen bases.
Follow Ian on Twitter @soxanddawgs. And be sure to like us on Facebook as well.
photo credit: wikipedia