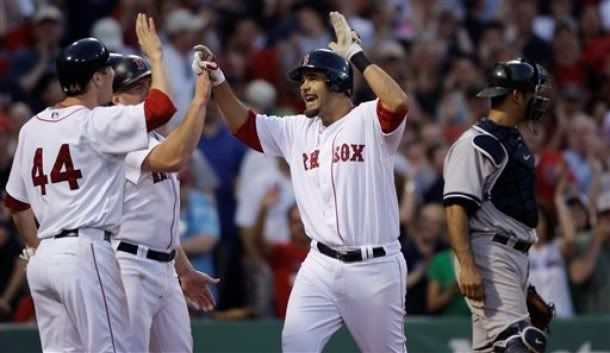 As we heard earlier in the offseason, the Boston Red Sox have put Mike Lowell on the trade block. It's more of a let's see what kind of market there is for him thing than anything else at this point.
According to Jon Heyman of SI.com, the Philadelphia Phillies have had brief talks with the Red Sox about Lowell.
If the Red Sox were to trade Lowell then it most certainly seems they would make a trade for a first baseman with Kevin Youkilis shifting over to third.
You'll remember that after the 2007 season, Lowell was very close to signing with the Phillies before accepting a 3 year deal to stay in Boston. I'd hate to see Lowell go but if a trade is going to help the Red Sox win and get a big bat in the process by all means go for it.
After all baseball is a business, isn't it?