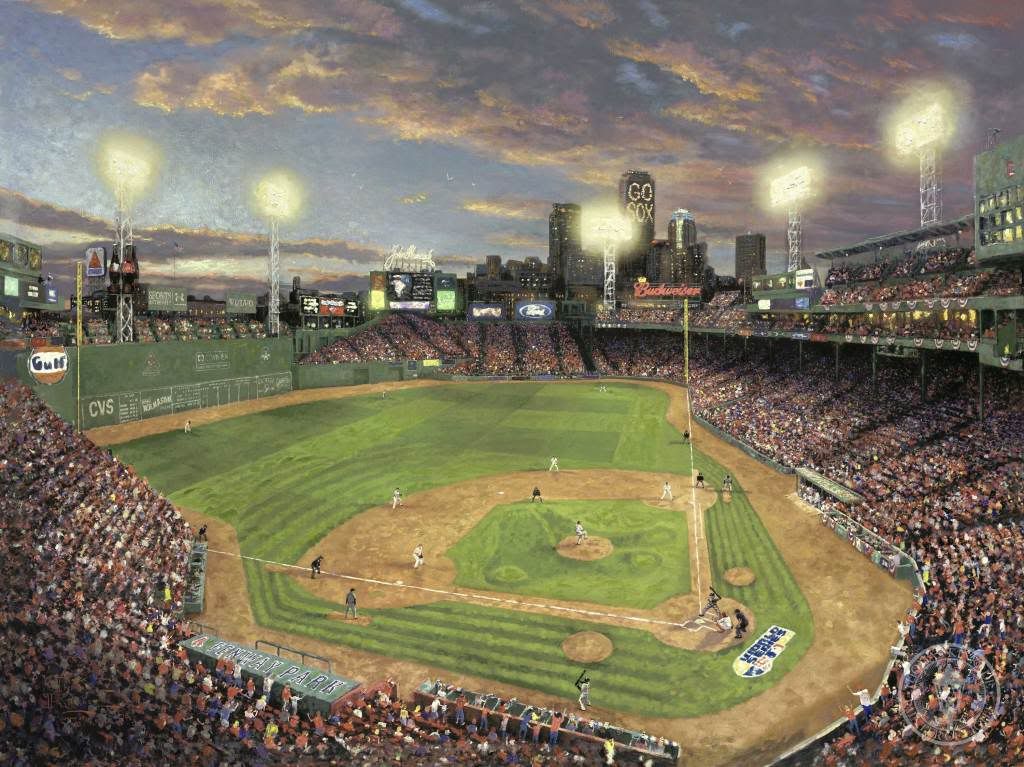 The Boston Red Sox announced that they will be holding a pep rally at Fenway Park Monday at 3:30 PM. The event will also be broadcast live on NESN. Here is the official release from the Red Sox.
The Boston Red Sox will be hosting a Post-Season Rally presented by Bank of America at Fenway Park, which will also be broadcast live on the New England Sports Network (NESN). The Rally will celebrate Boston's fifth post-season appearance in the past six years and provide fans with the opportunity to wish the Red Sox good luck as they depart for Anaheim to take on the Los Angeles Angels of Anaheim in the 2008 American League Division Series. The Series commences on Wednesday, October 1, 2008 at Angels Stadium in Anaheim.
Fans are invited to come to Fenway Park at 3:30 on Monday, September 29, 2008 and enter Fenway Park through Gate D. The first 2500 fans to enter the ballpark will receive a coupon good for a free hot dog and soda, compliments of ARAMARK, at the Fenway Park concession stands.
The Rally will be hosted by NESN play-by-play commentator Don Orsillo, NESN on-field reporter Heidi Watney and NESN studio analyst and former Red Sox infielder, and Framingham, MA native, Lou Merloni. The Rally will feature live interviews with Red Sox Principal Owner John W. Henry, Chairman Tom Werner, President/CEO Larry Lucchino, Manager Terry Francona along with several of the Red Sox coaches and players and Bank of America representatives. Video tributes and montages to the 2008 Red Sox will be shown on the centerfield video board and live entertainment will be presented by local Roxbury band Quest.
This will make the fourth time in five years that Boston has had a Post-Season Rally with the 2004 and 2005 events taking place at Fenway Park and the 2007 event taking place at Boston's City Hall Plaza. The initiative was started by Major League Baseball in 2004 in each city of the eight teams that annually advance to post-season play.
The Rally will be shown again on NESN at 8 p.m. on Monday night