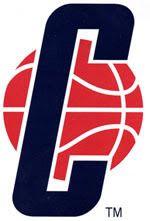 On Sunday afternoon, the UCONN Lady Huskies took care of business beating the Sacred Heart Pioneers by the score of 82-40 and in the process, got their coach his 600th career victory. With the victory, Geno Auriemma became the fastest coach in women's basketball history to get his 600th win, needed just 716 games to do it. It took Pat Summit, Tennessee's women's coach, 734 games to do it.
UCONN was led by freshman Kaili McClaren's first career double-double, 14 points and 15 rebounds. Tina Charles came off the bench to add 15 points and 11 rebounds. Renee Montgomery added 14 points to the cause as well.
Notes and Observations:
In a class move by the UCONN folks, they stopped the game when Sacred Heart's Amanda Pape took over the career scoring lead at Sacred Heart. Sacred Heart's coach had gone over to the locker room at halftime and asked Geno Auriemma if they would stop the game when she broke the record. Geno, being the great guy that he is, said of course. Amanda Pape is from Stamford, CT and was the CT Gatorade Player of the Year in high school in 2003.
The starters were Montgomery, Thomas, Greene, McClaren and Houston.
This was the first start for Kaili McClaren. McClaren's 14 points and 15 rebounds were also career highs for her.
Meghan Gardler and Brittany Hunter were dressed for the game but didn't play. I'd expect them both to be back on Tuesday for the game against West Virginia.
Kalana Greene had 8 points and 11 rebounds in the game today.
Mel Thomas rounded out the Huskies in double figures today with 10 pts despite shooting 2 for 10 from the floor. She was 5 of 6 from the charity strip. The miss was only her second of the year.
Sacred Heart came out strong in the game and stayed with the Huskies for most of the first half.
UCONN held Sacred Heart to 27.6% shooting for the game.
A nice quote from Sacred Heart's coach Ed Swanson when he was asked about Amanda Pape becoming the leading scorer at SHU:
"It's a real credit to her work ethic. It's a great accomplishment, especially doing it at a venue like this in front of so many Connecticut fans. She was a big player on the high school level in the Connecticut basketball scene, so it was nice that she could get it done at a place like this. She's been a tremendous asset to our program in so many ways, especially in terms of attendance because so many people want to watch our games now. Again, it's a real credit to her work ethic."
A good win for the Huskies as they close out 2006 with an 11-0 record. Next up for the Huskies is a game against West Virginia in Morgantown on Tuesday night at 8 PM. The game will be televised nationally on CSTV and shown here in the Connecticut area on CPTV.
Technorati: UCONN Huskies, Geno Auriemma, Sacred Heart Pioneers, Ed Swanson, Amanda Pape, Pat Summit