Do you want a chance to win to go to dinner with Boston Red Sox catcher Jason Varitek and go to two spring training games? If you do, Celebrities for Charity Foundation is doing a raffle to benefit Journey Forward.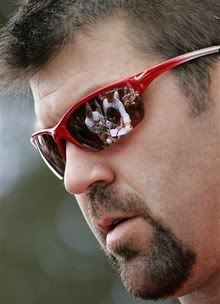 Jason Varitek is once again holding another raffle to benefit Journey Forward. Journey Forward is a non-profit gym dedicated to helping people who have had spinal cord injuries. The raffle includes the following:
Winner and a guest will enjoy 2 tickets (1 each) to the Boston Red Sox March 27, 2010 Spring Training game against the Baltimore Orioles at Ed Smith Field in Sarasota, Florida AND 2 tickets (1 each) to the March 28, 2010 games against the Minnesota Twins at Palm Park Field in Fort Myers, Florida (Game times 1:05 PM)
Winner and a guest will enjoy dinner with Jason Varitek in Florida
Winner will receive $1,500 for travel and other expenses
Cash payment of $816. 75 to mitigate the Winner's tax liability for winning the prize (paid directly to the IRS and Commonwealth of Massachusetts
Tickets for this raffle are available on Celebrities for Charity. The tickets are only $2 with a minimum purchase of 5 tickets. This way every fan has a chance to win this awesome prize. The deadline to enter this raffle is March 22, 2010 at 11 AM, the drawing for the winner will be held that same day.