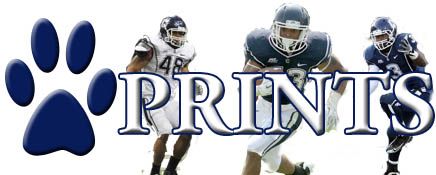 This week:

The UConn Huskies will play their final regular season game of 2012 on Saturday afternoon at Rentschler Field when they host the Cincinnati Bearcats. Kickoff is scheduled for 3:30 p.m.
The Line/Prediction:
According to Rivals.com odds, Cincinnati is favored by 4.5 points. The over/under is 40.5 points.
My prediction is UConn becomes bowl-eligible with a 23-17 win.
Tickets:
According to the Ticketmaster, there are still plenty of tickets available for the game.
Getting To The Game:
Here is link for the weather report for Rentschler Field. Here is all the parking info you will need for the game, this link includes directions to Rentschler Field. Here is a Rentschler Field seating chart and here is some general information for Rentschler Field.
The parking lots will open up 4 hours before kickoff. Here is a list of the tailgating rules at the Rent.
At UConn home games, FanFest takes place starting four hours before kickoff up until 30 minutes before the game. It takes place between Gates A and B outside the stadium gates.
The offerings change each game, but activities typically include inflatable games for children, live bands, promotional vehicles and UConn student-athletes from various teams signing autographs.
The "Husky Walk" is a chance for fans to welcome the UConn team as they get off the team buses and head to the stadium. That takes place approximately two hours and 15 minutes before kickoff between Gates A and B.
Once again this season at the end of home games, the UConn team will sing the "UConn Husky" fight song in front of the student section at Rentschler Field.
BROADCAST INFORMATION
Television:
Saturday's game is being televised regionally by ABC. Bob Wischusen is on play-by-play with Danny Kanell on color, Maria Taylor is the sideline reporter.
The game will be replayed on SNY in a condensed "Husky Power Hour" on Sunday, Dec. 2 at 7:00 a.m. and 9:00 a.m. and on Monday, Dec. 3 at 9:00 a.m. (Connecticut only) and Wednesday, Dec. 5 at 11 a.m. (Connecticut only).
Radio:
For the 21st consecutive season, WTIC 1080-AM in Hartford serves as the flagship station for the IMG/UConn Radio Network. WTIC is the state's only 50,000 watt signal and can be heard in 23 states and parts of Canada.
Veteran UConn announcers Joe D'Ambrosio (play-by-play) and Wayne Norman (color commentary) return to call the action with Kevin Nathan on the sidelines.
UConn football on home Saturday dates gets going early with "Breakfast At The Rent" with Ray Dunaway and Scott Gray beginning at 6:00 a.m. The UConn Tailgate Show will air from 9:30 a.m. to 10:30 a.m. with Kevin Nathan and Bob Joyce. The pregame show begins at 10:30 a.m. followed by the game and then postgame "Husky Talk" with Kevin Nathan
UConn football games are also broadcast over the internet at WTIC.com. Here is a full list of stations on the UConn IMG Sports Radio Network.
The UConn vs. Cincinnati game will also be available on satellite radio on Ch. 92 on Sirius and 190 on XM.
Cincinnati Radio:
University of Cincinnati fans have had no trouble tracking the Bearcats due to their radio network.
700 WLW begins its 17th season as the Bearcats' broadcast partner. The station's 50,000-watt signal can project UC games to 38 states and a third of Canada, and worldwide via 700WLW.com, making it possible for UC football and men's basketball fans to hear every game.
Dan Hoard (play-by-play), Jim Kelly, Jr. (analyst) and Tom Gelehrter (sideline) have the call.
To continue reading the Cincinnati Bearcats @ UConn Huskies preview, click on the read more button below if you're on the home page.
Last Week:
UConn beat Louisville 23-20 in triple-overtime. The Bearcats beat South Florida 27-10.
History:
Saturday's game will be the ninth meeting all-time between UConn and Cincinnati and the Huskies are 2-6 all-time against UC and 2-5 in BIG EAST action. UConn has a 2-1 record for games played at Rentschler Field
Connections:
UConn head coach Paul Pasqualoni has a 4-2 career head coaching record vs. Cincinnati from his time as head coach at Syracuse and last year at UConn.
At Syracuse, he defeated the Bearcats in 1993 (24-21 win at home), 1994 (34-19 win at UC), 1998 (63-21 at home) and 2004 (19-7 at home) and lost in 2000 (12-10 at home).
The UConn roster has three players from Ohio on it – redshirt senior defensive end Ted Jennings of Dayton, redshirt freshman defensive lineman Angelo Pruitt of Cincinnati and freshman linebacker Marquise Vann of Cincinnati.
The Cincinnati roster does not have a Connecticut native on it.
UConn's assistant head coach Hank Hughes coached the defensive line for the Bearcats in 1993 under Tim Murphy. Cincinnati went 8-3 that season.
Other UConn News:
Here are the quotes from UConn head coach Paul Pasqualoni's press conference as well quotes from some of the players.
UConn roster, UConn's depth chart, 2012 UConn football schedule
Pasqualoni is the all-time winningest coach in BIG EAST Conference league wins with 67 and overall wins with 115. He is just one of two league coaches in history to win four BIG EAST Championships. His overall college coaching record stands at 151-89-1 (34-17 at WCSU, 107-59-1 at Syracuse and 10-13 at UConn).
Four members of the University of Connecticut football team were named to seven major award watch lists over the course of the 2012 preseason.
Senior Tight End Ryan Griffin
John Mackey Award Watch List
Lombardi Award Watch List
Sophomore Running Back Lyle McCombs
Doak Walker Award Watch List
Maxwell Award Watch List
Senior Linebacker Sio Moore
Butkus Award Watch List
Lombardi Award Watch List
Senior Defensive End Trevardo Williams
Bednarik Award Watch List
Lombardi Award Watch List
Nagursky Trophy Watch List
Sophomore Linebacker Yawin Smallwood
Senior wide receiver and returner Nick Williams (East Windsor, N.J.) has been named one of four finalists for the third annual Pop Warner National College Football Award.The award, established in 2010, recognizes a Pop Warner alumnus who has made a difference on the field, in the classroom and in his community. It is presented to a student-athlete who has taken the ideals of Pop Warner to the next level and serves as a role model to Pop Warner's young scholar athletes.
Williams played Pop Warner football in Highstown, N.J., in sixth, seventh and eighth grade. Williams is UConn's all-time leader in return yardage (punt and kickoff) with 2,389 yards and was named the BIG EAST Special Teams Player of the Week – the second time this year he has earned that honor – following the Pittsburgh game. He is an economics major who will graduate this December and was a member of the 2011 BIG EAST All-Academic team.
The 2012 finalists also include Duke quarterback Sean Renfree, Miami (Fla.) running back Mike James and Michigan offensive guard Patrick Omameh. The winner of the Pop Warner National College Football Award will be announced on December 5 during the 56th annual Pop Warner Super Bowl.
The following four Huskies were named team captains for the season in the week prior to the season opener vs. UMass – redshirt senior outside linebacker Jory Johnson (Mobile, Ala.), redshirt senior offensive tackle Adam Masters (Bethesda, Md.), senior wide receiver Nick Williams (East Windsor, N.J.) and redshirt senior cornerback Blidi Wreh-Wilson (Edinboro, Pa.).
It is the final home game for the following 16 seniors:
WR Denzell Allen (Ledyard, Conn.), OT Jimmy Bennett (Alexandria, Va.), TE John Delahunt (Ottawa, Ont.), QB Blaise Driscoll (Avon, Conn.), CB Dwayne Gratz (Piscataway, N.J.), TE Ryan Griffin (Londonderry, N.H.), OLB Jory Johnson (Mobile, Ala.), OT Adam Masters (Bethesda, Md.), QB Johnny McEntee (Fullerton, Calif.), LB Sio Moore (Apex, N.C.), WR Michael Smith (Houston, Texas), FB Martin Tartaglino (Torrington, Conn.), WR/KR Nick Wiliams (East Windsor, N.J.), DE Trevardo Williams (Bridgeport, Conn.), DT Ryan Wirth (Medford, N.J.), CB Blidi Wreh-Wilson (Edinboro, Pa.).
The Huskies need to win the Cincinnati game to earn bowl eligibility for the fifth time in six years.
UConn's win over Louisville marked the second time in school history that the Huskies beat a ranked team.
UConn owns an all-time mark of 27-34 in BIG EAST Conference games since joining the league for football in 2004.
UConn is 21-10 in BIG East Conference games at Rentschler Field.
UConn senior defensive end Trevardo Williams is now the school career leader in sacks with 30.5.
Here is where UConn stands in the lastest NCAA statistics:
Total Defense – 10th at 305.73 yards per game
Rushing Defense – 9th at 100.27 yards per game
Passing Defense – 30th at 205.45 yards per game
Scoring Defense – 19th at 18.55 points per game
Sacks – 13th at 2.91 per game
Tackles For Loss – 14th at 7.36 per game
Total Offense – 113th at 313.36 yards per game
Rushing Offense – 114th at 92.64 yards per game
Passing Offense – 73rd at 220.73 yards per game
Scoring Offense – 117th at 17.82 points per game
Punt Returns – 16th at 13.05 yards per return
Here is where UConn individuals stand in NCAA leaders
Trevardo Williams – 5th in sacks at 1.05 per game (leads BIG EAST)
Yawin Smallwood – t25th in tackles for loss at 1.36 per game (second in BIG EAST)
19th in tackles at 10.09 per game (third in BIG EAST)
Nick Williams 16th in punt returns at 12.65 per return
Sio Moore t28th in tackles for loss at 1.32 per game (third in BIG EAST)
Notes from this week's opponent Cincinnati:
Here are the quotes from Cincinnati head coach Butch Jones' press conference.
Cincinnati roster, 2012 Cincinnati schedule
Butch Jones is in his third year as the head coach at Cincinnati and led the Bearcats to a 4-8 record in 2010 and last year the team had a 10-3 record and beat Vanderbilt in the AutoZone Liberty Bowl. He has an overall head coaching record of 49-26 and is 22-14 at Cincinnati.
Prior to taking over the UC program, he was the head coach at Central Michigan from 2007-09. He led Central Michigan to a 27-13 record during his tenure there with three bowl appearances and a pair of Mid-American Conference championships.
He was an assistant coach at West Virginia from 2005-06 and on the Central Michigan staff from 1998-2004. Jones was on the Ferris State staff from 1995-97 and was a graduate assistant at Rutgers from 1990-92.
Jones graduated from Ferris State in 1990 and played two years of football.
Heading into the final weekend of the season, UC still has a shot at winning a share of its second-straight BIG EAST Championship and fourth in five years. If Louisville beats Rutgers Thursday and Cincinnati beats Connecticut Saturday, there would be a fourway tie for the BIG EAST title between UC, UofL, RU and Syracuse at 5-2. There is no scenario where UC could earn the league's BCS bid.
UC has won three of the past four BIG EAST Championships and has played in a bowl game in five of the past six seasons.
UC is one of only five NCAA FBS AQ programs to have won 10 games in four of the past five seasons, joining Alabama, Oklahoma, Oregon and Virginia Tech.
UC is bowl-eligible for the sixth time in the last seven years.
UC honored 24 seniors in a pregame ceremony before the 27-10 win over USF.
The class of 2012 includes: DB Dominique Battle, LB Maalik Bomar, DB Camerron Cheatham, RB Adam Fearing, DB Drew Frey, DL Dan Giordano, OL Sean Hooey, DB Bruce Horner, WR Damon Julian, QB Brendon Kay, TE Travis Kelce, DB Pat Lambert, LB Colin Lozier, OL Sean McClellan, WR Danny Milligan, DL Brandon Mills, DB Malcolm Murray, TE Demetrius Richardson, DB Aaron Roberson, DL Walter Stewart, WR Kenbrell Thompkins, DB Chris Williams, DL John Williams and RB George Winn.
The Bearcats adopted Mitch Stone, a 13-year old brain cancer patient at Cincinnati Children's Hospital through the Friends of Jaclyn Foundation in 2009. For more information, visit www.MitchsMission.com.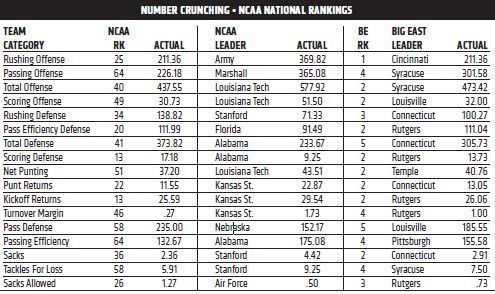 Thursday UConn Football Links:
Big East predictions: Week 14 [andrea adelson – espn.com]
What to watch in the Big East: Week 14 [matt fortuna – espn.com]
UConn, ShopRite Team Up For Canned Food Drive [uconnhuskies.com]
Connecticut Looks to Become Bowl Eligible Against Cincinnati [bigeast.org]
UConn — particularly in football — has to hope it's not stuck forever [ct post]
Seniors Wants To Keep UConn Football Season Going [hartford courant]
The Difference? It All Comes Down To Football [hartford courant]
Next Week:
Depending on the outcome of this game, UConn could be heading to a bowl game or be done for the season. We won't know until after the game on Saturday.
Follow Ian on Twitter @soxanddawgs. And be sure to like us on Facebook as well.