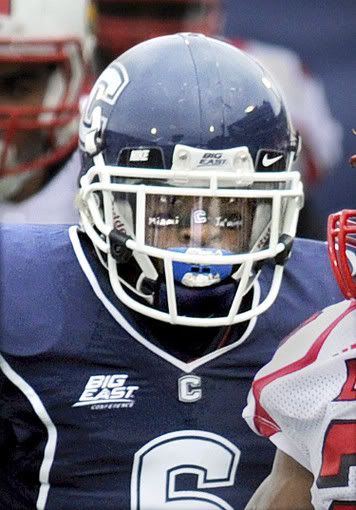 According to the Associated Press, there will be arrest warrants issued in the stabbing death of UConn Huskies cornerback Jasper Howard on Saturday night on campus in Storrs.
Attorney Deron Freeman declined to identify his client, but says the Bloomfield man and others got into a fight "with about six" UConn football players early Sunday after a campus dance.

Freeman says his client did not stab Howard, but was there when it happened.
As time passes, we are learning more about what happened on Saturday. This is the first I've heard of it being a fight with UConn football players.
We did find out earlier in the day from WTNH Channel 8 that the other person stabbed was Huskies redshirt freshman wide receiver Brian Parker.
Good to see the UConn police doing their due diligence in this case to catch all of the perpetrators.