Before you know it, the Boston Red Sox are going to have a clubhouse full of little rugrats running around.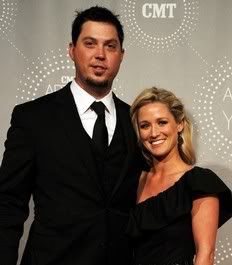 The latest to join the Red Sox baby boom is Josh Beckett.
The girls at the Inside Track spoke with Beckett's wife Holly Fisher about her being pregnant with the couple's first child. According to Fisher, they'll be having a girl.
Fisher is due in late September which as the article points out is about when the Red Sox would be starting the playoffs. So let's hope the Beckett's will be celebrating the birth of their daughter and playoff berth in September.
Congrats from us here to Josh and Holly on their good news.
Photo credit: Getty Images