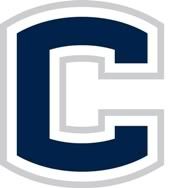 UConn Huskies head football coach Randy Edsall has released his 2010 post-spring practice depth chart. The Huskies will open the 2010 season at The Big House in Ann Arbor, Michigan on September 4th against the Michigan Wolverines.
Zach Frazer will open up fall practice as QB1 with Cody Endres as his backup. Jordan Todman will be the featured running back while Michael Smith, Isiah Moore and Kashif Moore will be the top three wide receivers.
A full look at the depth chart after the jump.
2010 University of Connecticut Post-Spring Practice Depth Chart Offense
LT
Adam Masters (RSo., 6-4, 270)
Jimmy Bennett (RSo., 6-8, 301)
Greg McKee (Fr., 6-5, 299)
LG
Mathieu Olivier (RSr., 6-6, 276)
Erik Kuraczea (RSo., 6-2, 315)
Steve Greene (RFr., 6-4, 324)
C
Moe Petrus (RJr., 6-2, 292)
Gary Bardzak (RJr., 6-3, 297)
Ben Chapman (RSo., 6-2, 276)
RG
Zach Hurd (RSr., 6-7, 323)
Tyler Bullock (RFr., 6-4, 291)
RT
Mike Ryan (RJr., 6-5, 332)
Kevin Friend (RFr., 6-5, 287)
Stephen Brown (RFr., 6-4, 289)
TE
Ryan Griffin (RSo., 6-6, 240)
John Delahunt (RSo., 6-3, 243)
Corey Manning (RSo., 5-4, 255)
Alex Kaiser (Sr., 6-5, 238)
TB
Jordan Todman (Jr., 5-9, 190)
Robbie Frey (RFr., 6-0, 199) OR
Kelmetrius Wylie (RJr., 5-10, 223)
Jonathan Jean-Louis (Sr., 6-0, 200)
Martin Hyppolite (RFr., 6-0, 210)
FB
Anthony Sherman (Sr., 5-11, 242)
Bret Manning (Sr., 5-11, 255)
QB
Zach Frazer (RSr., 6-4, 236)
Cody Endres (RJr., 6-4, 223)
Michael Box (RFr., 6-3, 194) OR
Leon Kinnard (Fr., 5-9, 179) OR
Johnny McEntee (RSo., 6-3, 216)
WR
Michael Smith (Jr., 6-0, 200)
Malik Generett (RFr., 6-4, 210)
Joshua Massey (Sr., 5-8, 186)
WR
Kashif Moore (RJr., 5-9, 177)
Nick Williams (So., 5-9, 182)
Dwayne Difton (So., 5-11, 171)
Eric Sawicki (RFr., 6-0, 189)
WR
Isiah Moore (RJr., 6-1, 183)
Gerrard Sheppard (RSo., 6-2, 205) OR
Marcus Aiken (RFr., 5-11, 191)
Defense
DE
Jesse Joseph (So., 6-3, 231)
Trevardo Williams (So., 6-1, 224) OR
A.J. Portee (RSo., 6-4, 236)
Jonathan Louis (Fr., 6-5, 241)
DT
Kendall Reyes (RJr., 6-4, 287)
Alex Polito (RSr., 6-6, 284) OR
Shamar Stephen (RFr., 6-5, 291)
DT
Ryan Wirth (RSo., 6-2, 275) OR
Twyon Martin (RJr., 6-2, 270)
Tim Willman (RFr., 6-3, 271)
DE
Marcus Campbell (Jr., 6-2, 227)
Greg Lloyd (Sr., 6-2, 234) OR
Ted Jennings (RS., 6-5, 238)
"Husky" LB
Jory Johnson (RSo., 6-1, 219)
Andrew Opoku (Fr., 6-4, 217)
Matt Edwards (RSo., 6-0, 189)
Emmanuel Omokaro (RJr., 5-10, 207)
MLB
Scott Lutrus (RSr., 6-3, 240)
Jerome Williams (RSo., 6-11, 248)
Michael Osiecki (Fr., 6-2, 225)
WLB
Lawrence Wilson (RSr., 6-1, 217)
Sio Moore (RSo., 6-1, 231)
Mark Hinkley (RSo., 5-11, 228)
CB
Blidi Wreh-Wilson (RSo., 6-0, 184)
Tevrin Brandon (RFr., 5-10, 172)
S
Jerome Junior (RSo., 6-1, 208)
David Kenney (RFr., 6-0, 186)
Harris Agbor (RJr., 5-10, 192)
John Yurek (RJr., 6-0, 200)
S
Kijuan Dabney (Sr., 6-0, 214)
Mike Lang (So., 5-11, 186) OR
Chris Lopes (RFr., 5-10, 183)
CB
Dwayne Gratz (RSo., 6-0, 190)
Gary Wilburn (RJr., 5-11, 196) OR
Gilbert St. Louis (Fr., 5-11, 176)
Special Teams
P
Chad Christen (RFr., 6-1, 200) OR
Cole Wagner (RFr., 6-2, 197)
K
Dave Teggart (RJr., 6-0, 209)
Chad Christen (RFr., 6-1, 200)
LS
Derek Chard (Sr., 6-3, 234)
Stephen Brown (RFr., 6-4, 279) OR
Mark Hinkley (RSo., 5-11, 228)
H
Chad Christen (RFr., 6-1, 200)
Zach Frazer (RSr., 6-4, 236)
PR
Gary Wilburn (RJr., 5-11, 196) OR
Nick Williams (So., 5-9, 182) OR
Leon Kinnard (Fr., 5-9, 179)
KR
Robbie Frey (RFr., 6-0, 199)
Jordan Todman (Jr., 5-9, 190)