Here's a press release from the UConn Huskies athletic department about Moe Petrus being named to the Sporting News 2008 All-Freshman college football team.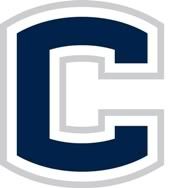 STORRS, Conn. (December 16, 2008) — University of Connecticut redshirt freshman offensive guard Moe Petrus (St. Laurent, Que.) was named to the Sporting News 2008 All-Freshmen college football team on Tuesday.
Petrus started all 12 games of the regular season games for the Huskies at left guard. He was part of an offensive line that allowed junior running back Donald Brown (Atlantic Highlands, N.J.) to lead the country in rushing. UConn was ranked 20th in the country in rushing yards per game and second in the BIG EAST at 204.58 yards per game.
A product of Vanier Prep, he was a 2006 Canadian All-Star and helped Vanier to the Cegep Championship in 2006 with a 12-1 record.
A full look at the team after the jump.
OFFENSE
QB Robert Griffin, Baylor
RB Jacquizz Rodgers, Oregon State
RB Victor Anderson, Louisville
WR A.J. Green, Georgia
WR Julio Jones, Alabama
TE Kyle Rudolph, Notre Dame
T Elvis Fisher, Missouri
G Moe Petrus, Connecticut
C Michael Brewster, Ohio State
G Joel Foreman, Michigan State
T Andrew Datko, Florida State
K Philip Welch, Wisconsin
KR Damaris Johnson, Tulsa
DEFENSE
DE Brandon Harold, Kansas State
DT Billy Winn, Boise State
DT Lawrence Guy, Arizona State
DE Tom Keiser, Stanford
LB Travis Lewis, Oklahoma
LB Mychal Sisson, Colorado State
LB Jerry Franklin, Arkansas
CB Janoris Jenkins, Florida
CB Jordan Mabin, Northwestern
S Sean Baker, Ball State
S Earl Thomas, Texas
P Bryan Anger, California
PR T.Y. Hilton, Florida International