With the 2011 NFL Season upon us, I decided to take a look at the teams and make some pre-season predictions. The records you see below were actually compiled by me going through the week-by-week schedule and issuing a team a win or a loss.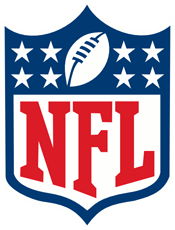 Then I assigned the playoff teams and picked the winners for the Wild Card games, Division games, Conference Championship games and finally Super Bowl XLVI at Lucas Oil Stadium in Indianapolis on Sunday February 5, 2012.
Before we get into the teams I have a few awards to predict.
NFL Coach of the Year
Mike Munchak, Tennessee Titans
NFL MVP
Matt Ryan, Atlanta Falcons
NFL Offensive Player of the Year
Philip Rivers, San Diego Chargers
NFL Defensive Player of the Year
Jerod Mayo, New England Patriots
NFL Offensive Rookie of the Year
A.J. Green, Cincinnati Bengals
NFL Defensive Rookie of the Year
Nick Fairley, Detroit Lions
To continue reading, click on the read more button below if you're on the home page.
Here are my predictions for the 2011 NFL Season:
AFC

W-L

Home

Road

Div

AFC

NFC

East

New England

12-4

7-1

5-3

5-1

9-3

3-1

New York

11-5

7-1

4-4

5-1

7-5

2-2

Buffalo

3-13

2-6

1-7

2-4

2-10

1-3

Miami

3-13

1-7

2-6

0-6

1-11

2-2

North

Pittsburgh

12-4

6-2

6-2

5-1

8-4

4-0

Baltimore

12-4

7-1

5-3

4-2

8-4

4-0

Cleveland

5-11

2-6

3-5

2-4

5-7

0-4

Cincinnati

4-12

2-6

2-6

1-5

2-10

2-2

South

Indianapolis

11-5

7-1

4-4

4-2

9-3

2-2

Tennessee

11-5

7-1

4-4

4-2

9-3

2-2

Houston

7-9

4-4

3-5

3-3

6-6

1-3

Jacksonville

5-11

5-3

0-8

1-5

4-8

1-3

West

San Diego

11-5

8-0

3-5

5-1

8-4

3-1

Kansas City

8-8

5-3

3-5

3-3

6-6

2-2

Denver

8-8

5-3

3-5

2-4

5-7

3-1

Oakland

7-9

5-3

2-6

2-4

6-6

1-3
AFC Playoff Seeds
1- New England – East Champs
2- Pittsburgh – North Champs
3- San Diego – West Champs
4- Indianapolis – South Champs
5- Baltimore – Wild Card
6- Tennessee – Wild Card
AFC Wild Card Weekend
Tennessee at San Diego – Chargers win
Baltimore at Indianapolis – Ravens Win
Byes: New England and Pittsburgh
AFC Division Weekend
Baltimore at New England – Patriots win
San Diego at Pittsburgh – Chargers win
AFC Conference Championship
San Diego at New England – Patriots win
NFC

W-L

Home

Road

Div

NFC

AFC

East

Philadelphia

12-4

6-2

6-2

5-1

9-3

3-1

Dallas

7-9

4-4

3-5

6-6

6-6

1-3

New York

6-10

5-3

1-7

3-3

4-8

2-2

Washington

3-13

2-6

1-7

1-5

3-9

0-4

North

Green Bay

11-5

6-2

5-3

3-3

8-4

3-1

Chicago

8-8

6-2

2-6

4-2

7-5

1-3

Minnesota

7-9

3-5

4-4

4-2

6-6

1-3

Detroit

6-10

4-4

2-6

1-5

4-8

2-2

South

Atlanta

13-3

6-2

7-1

4-2

9-3

4-0

New Orleans

11-5

7-1

4-4

3-3

8-4

3-1

Tampa Bay

8-8

6-2

2-6

2-4

7-5

1-3

Carolina

5-11

4-4

1-7

3-3

3-9

2-2

West

Arizona

9-7

5-3

4-4

3-3

7-5

2-2

St. Louis

8-8

4-4

4-4

4-2

6-6

2-2

Seattle

7-9

5-3

2-6

3-3

6-6

1-3

San Francisco

4-12

2-6

2-6

2-4

3-9

1-3
NFC Playoff Seeds
1- Atlanta – South Champs
2- Philadelphia – East Champs
3- Green Bay – North Champs
4- Arizona – West Champs
5- New Orleans – Wild Card
6- Tampa Bay – Wild Card
NFC Wildcard Weekend
Tampa Bay at Green Bay – Packers win
New Orleans at Arizona – Saints win
Byes: Atlanta and Philadelphia
NFC Division Weekend
New Orleans at Atlanta – Falcons win
Green Bay at Philadelphia – Eagles win
NFC Conference Championship
Philadelphia at Atlanta – Falcons win
Super Bowl XLVI at Lucas Oil Field in Indianapolis IN
Atlanta Falcons vs. New England Patriots
Super Bowl XLVI Champions
New England Patriots
Follow Steve on Twitter @djstevem