Much like the rest of the blogosphere Sox and Dawgs has decided to go with a live blog/random thoughts look at the NBA Draft. Here's our version.
WOOF! Does Greg Oden remind anyone else of a pug with all them damn wrinkles in his forehead?
Kevin Durant had a weird look on his face when Stu Scott interviewed him. I think he was trying to figure out what Stu was looking at.
What did you think of Joakim Noah's get up? I thought he looked like a tan Tiny Tim on stilts. I'm still looking for the ukulele and the chick with bad teeth. Joakim said he needed something "funky".
I wish we had the feed from the WAMU during the commercials. I wanted to see if Stephen A. Smith is knocking back the Cheez Doodles again or if he changed his snack food.
I finally figured out who SAS reminds me of. He is the ghetto Howard Cosell. With the choppy speaking interspersed with his brand of ghetto-ese.
Is Ray Allen gonna be a Celtic? According to Mike Tirico there are "sizzling rumors" about such a deal. What the hell is a sizzling rumor? Does that mean Paul Pierce has Danny's balls over a fire? ESPN is reporting Allen to Boston for Delonte West, Wally Sczerbiak and the #5 pick.
Glad to see ESPN's Ric Bucher stole Bart Simpson's forehead and haircut. I kept waiting for him to say "eat my shorts".
Now the Chinese guy Yi Jianlian (pronounced E Jan-leann) doesn't want anything to do with Milwaukee. Does he have a problem with beer and brats? Is he scared that Bud Selig will sell him a car?? I can see the promotional campaign now wherever he goes. Are you on the Yi? We got the Yi come check it out. You need any Yi? Oh the possibilities.
Wow what's with Dickie V. and the golf shirt buttoned all the way up to his ears? He must have to pop the middle button just to eat.
SAS says the draft won't be that deep. He needs to eat something besides the doodles. Try some veggies it will give you brain power.
Rachel Nichols says Michael Jordan had his cell phone in his ear and was still making calls. What Jordan didn't say was those calls were to his bookies.
Quick someone get KG a pimp. He's whoring himself out to anyone who will listen so he can get out of Minnesota. Right now at 7:26 ET the rumor is Golden State.
There's 12 guys in the draft room of the Trail Blazers all thinking the same thing. We best not fuck this up.
Who spiked David Stern's Sprite???
Oh now SAS is ball washing the Blazers before they even have made the pick.
SURPRISE!!!!! Greg Oden was drafted #1. Didn't you just wanna see Stern say the Blazers selected Joakim Noah and then say nah I'm joking.
Jay Bilas says Oden is a star and hey SAS concurs. "You can't teach 7 feet". Uh thanks for the tip Doodles.
What's up with Stu and the 'hand dancing" during the interviews???
Celtic have supposedly acquired Seattle's Ray Allen for the 5th pick and will select Jeff Green for the Sonics. The Celtics also will send West and Sczerbiak to the Sonics.
Meanwhile Seattle takes Kevin Durant #2. His mom Wanda Pratt is so proud. She's thinking "baby I'm gonna get to drink Starbucks anytime I want".
How long will it take now for Portland and Seattle to compete in the west with San Antonio, Phoenix and Dallas?
Quote of the night: "This third spot is the hot spot in the draft because we pretty much knew for a few days it would be Oden and Durant." ~ Mike Tirico. All I got to say is DUH.
Atlanta takes Al Horford third.
I wonder what percentage of players in Jay Bilas' mind have a high basketball IQ?
Horford's dad is named Tito. He related to the Francona's?
Who is this guy who is saying that "Al Hartford" is a bad choice for the Atlanta Hawks?
Memphis takes Mike Conley Jr., number 4.
So now his dad will be raking in the big bucks as he represents both him and Oden. It's Mike Sr.'s first gigs as a NBA agent.
3 of the first four picks have been college freshman, only Horford is a junior.
The trade is complete between Seattle and Boston and Boston will draft Jeff Green of Georgetown for the Sonics.
Green was the Big East player of the year.
Yi Jianlian goes to Milwaukee 6th.
He is the first foreign player chosen. As we said before he doesn't want to be there so this will be interesting. I don't know why he doesn't want to go Milwaukee what with the hot chicks, the great weather and all the PBR you can drink.
Minnesota takes Corey Brewer with the 7th pick.
Dickie V. thinks Brewer needs to improve his shooting range. And that Seattle out foxed Boston.
Now the question is with two of the three Gators gone, how far will Noah fall in the draft? Are we looking at the NBA's version of Brady Quinn? I've seen Noah taken anywhere from 6-14.
Charlotte is reportedly trying to deal the 8th pick. I think Jordan wants to pay off his gambling debts so he'll be looking for cash. Having failed to make a deal Jordan goes to his alma mater for Brandan Wright at number 8, he joins fellow Heels Sean May and Raymond Felton.
Bilas feels it's a steal because he had him ranked as the fourth best in the draft. SAS knows that Brandon Wright can play. I see now why they pay him dearly for his NBA commentary. He is only the second freshman to leave UNC early.
Bulls fans have a "Thanks Isiah" sign because they are the only playoff team in the lottery because of last year's trade of Eddie Curry. And with the 9th pick Chicago takes Joakim Noah. Here comes the freak show, watch out David. He looks like he got his hair styled by Gene Simmons. All he needs is the make up and he would like he belongs on the cover of the old "Dressed to Kill" album. His dad is former tennis player turned recording artist Yannick Noah and his mom is a former Swedish model. Glad to see he got dad's good looks. Best part of this is they keep showing the UF co-eds.
Hey thanks for the shampoo tip Stu, I really don't give a rats ass what Joakim runs through the birds nest he calls hair.
Spencer Hawes was taken 10th by Sacramento
I don't realize he was white.
Oh jeez SAS doesn't like the pick of Noah by Chicago because he is a high-energy guy and they have a bunch of high energy guys already. He feels they needed a low post player and even though Paxson knows what he's doing SAS doesn't think it matches well.
Atlanta takes a senior with the 11th pick when they select Acie Law IV.
You mean there's three other people named Acie? And they're all in his family? Did Acie just call his college coach "Coach Gillesbian"? Or was I hearing things. Acie is the great grandnephew of Baseball Hall of Famer Ernie Banks.
SAS thinks that Philly finished 30-28 because the opponents all went to Burger King. Huh???? The other guy says it wasn't Burger King they all went for cheese steaks. Now for a writer from Philly, you would have thought SAS would have nailed that.
Philly picking 12th takes Thaddeus Young.
Who????? Bilas: "This is a little bit of a surprise." Uh thanks Jay for that tip. They just passed up on FSU's Al Thornton for this guy. Nice pick Sixers.
I didn't realize that Atlanta GM Billy Knight was a former Temptation.
Julian Wright goes 13th to New Orleans.
According to Bilas he does everything except shoot. Isn't shooting important? And of course he has a great basketball IQ. Stu says that Julian's favorite analyst is SAS and asked him if he had a SAS impersonation. Then Stu broke into one of his own. SAS just choked on his doodles.
The LA Clippers take Al Thornton with the 14th pick
. He is the second college senior taken.
I'm wondering right now how KG feels about the pick of Brewer? Is it enough to keep him from whoring himself out or is his pimp still trying to work a deal and get him out of Minnesota? C'mon ESPN we need some updated info. What about Kobe, the Lakers are coming up soon any chance they move him? With 57 analysts covering the draft you'd thing the WWL would have this info or at the very least go Jason Blair and make some shit up.
I'm sure the Piston fans love that Tirico just brought up the fact they were a few defensive stops away from the conference finals. Way to stick some salt in those wounds Mike. Then the Motowners went out and took Rodney Stuckey from Eastern Washington with the 15 th pick. Stu just asked him in his interview who Rodney Stuckey is? And Rodney says "that's me". Classic. Rodney said he didn't qualify (meaning he didn't score high enough on his SAT's to get into a better school) and Eastern Washington was the school he had to go to. Well Rodney you just helped the recruiting there 100 fold.
Hey the other guy is Mark Jackson. Thanks for finally telling me who he is Mike Tirico.
Nick Young goes 16th to Washington.
Well Nick will be there during Agent Zero's opt out year. How cool is that? Can ESPN get the poor kid a mic that doesn't have any snow?
The Knicks have agreed to acquire Zach Randolph, Dan Dickau (I can't wait to see the tabloid headlines with the name Dick-oww) and Fred Jones from Portland for Steve Francis and Channing Frye.
The New Jersey Nets take Sean Williams with the 17th pick.
Williams was thrown off the Boston College team after numerous team violations in January.
The Warriors take Marco Belinelli of Italy with the 18th pick
. Belinelli? How bout Milli Vanilli? He's from Bologna. My bologna has a first name……….
Jim Gray and his forehead are out at Lakers HQ. Let's see what he has. La la la, de do de, yadda, yadda, yadda. Nope nothing new. Oh Phil Jackson had his other hip replaced hopefully he won't set off the metal detectors at the airport. SAS is on a Jackson-Bryant rant. He really needs to shut the eff up . With the 19th pick the Lakers take Javaris Crittenton. Yeah Kobe really wants to stay now.
Dickie V just told us that Tony Parker wants to sleep with his MVP trophy instead of Eva Longhoria. Yeah sounds like an even trade to me.
Miami takes Jason Smith with the 20th pick
. Smith went to Colorado State. If the women's team showed him how to build explosive devices he'll fit right in down in Miami.
Oh Jim Gray is with Mitch Kupchak of the Lakers who looks like someone just killed his family. Gray's forehead is interrogating him like he's Pete Rose. Someone give Mitch a towel so he can wipe the flop sweat away.
Daequan Cook goes 21st to Philadelphia.
Bucher is reporting that Cook is gonna get dealt to Miami and Smith will go to Philly with cash. The cash will be for Charles Barkley who will meet him at the airport, take the money and immediately drive to Atlantic City.
WTF died on top of Nets President Rod Thorn's head? He looks like Woody Paige's make up artist was working on him too. He better get a better rug when the team moves to Brooklyn. I'm shocked that his bud Jay-Z ain't hooked him up yet with a rug, a cool ride, some bling and Beyonce's sister.
Bobcats pick 22nd and take Jared Dudley
. He is the second BC Eagle to go in the first round tonight. He was the ACC player of the year.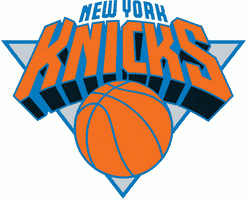 The Knicks are on the clock and Spike Lee is all excited. Why does Spike need any more face time? Spike thinks he knows that Isiah knows what he is doing. Thanks Spike do you realize he has only ruined two teams including one of the NBA's great franchises and an entire developmental league?? SAS is ball-washing Zeke as well. The Knicks take Wilson Chandler, 23rd.
Portland reportedly has bought the 24th pick from Phoenix. The Suns will make the pick for Portland and take Rudy Fernandez.
Fran Fraschilla is reporting that if this kid were a college player he'd have been a lottery pick. He also may have to stay in Spain for one more year because of his $1 million buy out.
Utah takes Morris Almond with the 25th pick
. Wasn't this guy in "Purple Rain" with Prince???? Or was he the guy in Ladder 49 and Like Mike??? Oh that was Morris Day and Morris Chestnut. My bad.
Ah it's time for the Rockets to pick. Who gets to play with T-Mac? Aaron Brooks goes with the 26th pick to Houston. And once again Bilas like the pick. Jackson doesn't like the pick. Surprise there too.
Andy Katz is reporting that Yi Jianlian is unsure if he will go to Milwaukee for the day after the draft press conference. Katz is also reporting that Seattle's second round pick #35 will be part of the Ray Allen trade with Boston.
Bucher is reporting that since the Sonics traded Allen they will now resign Rashard Lewis.
SAS thinks Danny Ainge made a good deal here. I wonder how Paul Pierce feels? Is this what he had in mind? I wonder how Celtics fans feel? I think Ainge got taken.
Detroit picking 27th chooses Aaron Afflalo.
He was the PAC-10 player of the year.
Can the WWL plug the "Bronx is Burning" just a little more often. I can't seem to remember when it starts.
Tiago Splitter was chosen 28th by the Spurs.
Once again Fraschilla is talking lottery pick quality. He has a high buy out and won't be able to go to the NBA for another a year. That'd be a great name for a pitcher.
How far has Josh McRoberts fallen??? Bilas has him at 21.
Phoenix takes Alondo Tucker at 29.
Are those all pictures of Coach K on the mantle behind Dickie V at his house? Dickie is complaining he didn't get enough airtime tonight but he's done before the end of the first round. It must be past his bedtime.
Oh a trade. The Commish is announcing the Miami-Philly deal.
Philly takes Petteri Koponen from Finland with the 30th and final pick of the first round.
Don't they realize the NHL draft was last weekend in Columbus? I think he's lost. Fraschilla says he will stay overseas and will be a long-term project for the Sixers. Glad to see Philly picking smart. Maybe the Celtics won't be so bad with Allen and Pierce after all.
McRoberts thought he'd be a first round pick and he came out early, as we said before Bilas had him 21st. Now some guy who plays ice hockey and won't see America for a year or two just got picked in front of him. Great advice for your boy Coach K. Also Glenn "Big Baby" Davis has slid a lot lower than I thought as well. Last year he was being hailed as a lottery pick this year he maybe lucky to go in the second round.