As we learned last week, the Boston Red Sox and Texas Rangers had reached a preliminary agreement on a trade of Sox third baseman Mike Lowell for Rangers minor league catcher Max Ramirez.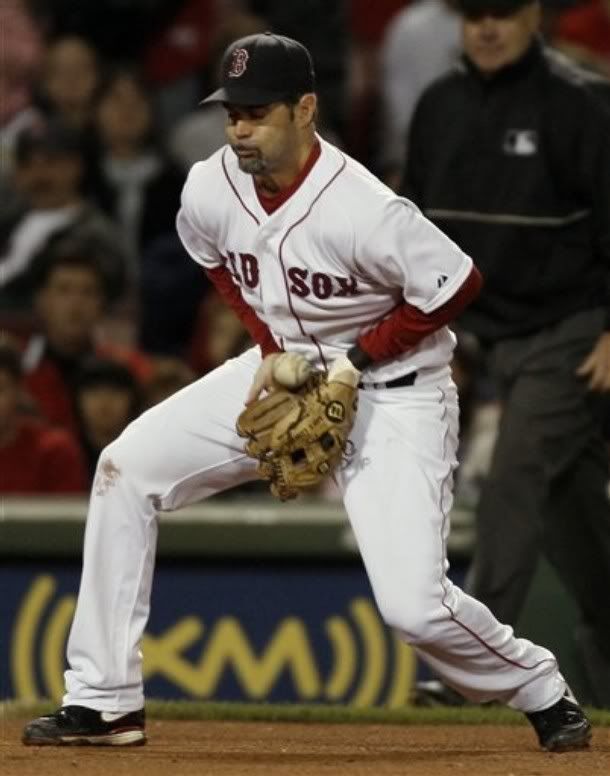 The deal was being held up by the medicals of both players and now it seems the whole trade may be in jeopardy due to Lowell's thumb.
According to Peter Gammons of NESN and MLB.com via his Twitter page, Lowell could need surgery on his thumb that he injured again at the end of the 2009 season. And  Rob Bradford of WEEI.com is reporting that the Rangers will examine Lowell in person at some point during the week.
Obviously if the deal doesn't go through this is going to affect the Red Sox plans for 2010. If they were seriously entertaining the thought of signing Adrian Beltre to play third, which I hope doesn't happen, or exploring a trade for anyone, those thoughts will now have to be put on hold.
And of course there's stil the whole Jason Bay mess going on right now as well so things aren't getting any easier for Theo Epstein and the rest of the Red Sox brain trust.
As always, time will tell what's going to happen with all of this but this one is definitely worth watching for sure.