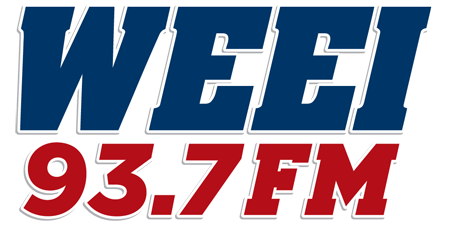 The Shaw's WEEI Red Sox Radio Network looks much the same as it has for the last few seasons as Dave O'Brien and Joe Castiglione return for their 7th season together in the booth as the primary announcers for Boston Red Sox baseball. In the absence of either O'Brien or Castiglione you will hear from fill-in Jon Rish. All the games will be broadcast from the team's flagship station WEEI FM 93.7 in Boston to its network affiliates through out New England, New York, New Mexico and Wyoming. As well as having all the home games carried along the XM Satellite Radio network.
O'Brien, a New Hampshire native who enters his 7th season in Shaw's WEEI booth, is probably the most familiar amongst the Red Sox radio crew for the non-Red Sox or non-baseball fan in the crowd due to his heavy schedule with ESPN. In addition to his duties as the Red Sox lead announcer, Obie does the Wednesday night games for ESPN with former Red Sox shortstop and AL Batting Champion Nomar Garciaparra. Prior to joining the Red Sox, O'Brien was the play-by-play announcer for the Florida Marlins radio network from 1993 to 2001 when he left to go to ESPN where in addition to baseball he has called World Cup Soccer, college basketball, NBA, MLS and the women's college basketball Final Four. He has also called games for the New York Mets, Atlanta Braves, Atlanta Falcons and the University of Georgia.
Castiglione, a Hamden CT native, joined to Red Sox broadcasts in 1983 and has worked with such luminaries as Bob Starr, Ken Coleman and Jerry Trupiano in this his 31st season. Castiglione, who grew up a Yankees fan, has become well known in Red Sox lore for his call of the final out of the 2004 World Series, which ended the team's 86 year drought without a championship. When he is not in the radio booth you can usually find Castiglione teaching sports broadcasting at Northeastern University. Joe has also called games for the Cleveland Cavaliers, Cleveland Indians and Milwaukee Brewers in his career.
Rish is entering his 8th season hosting the Red Sox pre-game and post-game shows on the Red Sox Radio Network, he also handles ""Sox Talk" the call in show that airs during rain delays in the game. In addition, Rish is the fill-in for Sox games in the absence of O'Brien or Castiglione. In addition to WEEI, Rish has worked at ESPN Radio in Bristol CT as a radio Sports Center anchor, and hosted studio programming for major league baseball and the Bowl Championship Series. He was also the play-by-play announcer for Boston College Eagle's men's hockey and women's basketball.
When Rish is handling play-by-play duties, his usual pregame and post game duties are turned over to John Ryder. Ryder, when not involved with Red Sox baseball, also is the scoreboard flash anchor for the Planet Mikey show, handles hosting Celtics Rewind and has a weekend show on the flagship station. According to Ryder's Facebook page he holds the record for working 2,989 consecutive days without a day off and he is a graduate of every major college on Planet Earth and holds over 8,000 degrees. He also gets credit for curing the common cold, erasing foreign debt and reversing the negative effects of Global Warming.
Over the air the Red Sox Radio Network has nearly 80 stations in nine states.
To see the full list of affiliates, click on the read more button below if you're on the home page.
Here is a list of all the affiliates for the Shaw's WEEI Red Sox Radio Network in 2013:
Connecticut
WTIC 1080AM Hartford
WILI 1400AM Willimantic
WGCH 1490AM Greenwich
Massachusetts
WEEI 93.7 FM Boston
WVEI 1440 AM Worcester
WWEI 105.5 FM Springfield
WEII 96.3 FM Cape Cod
WSAR 1480 AM Fall River
WBEC 1420 AM Pittsfield
WBSM 1420 AM New Bedford
WMRC 1490AM Milford
WBOQ 104.9 FM Beverly
WPKZ 1280 AM Fitchburg
WNAW 1230 AM North Adams
WCRN 830 AM Worcester
Rhode Island
WEEI 103.7FM Providence
New Hampshire
WEMJ 1490 AM Laconia
WFTN 1240 AM Franklin
WPNH 1300 AM Plymouth
WQSO 96.7 FM Rochester
WTSL 1400 AM Hanover
WKBK 1290 AM Keene
WTPL 107.7 FM Hillsboro
WNTK 99.7 FM New London
WCFR 1480 AM New London
WGAM 1250 AM Manchester
WGHM 900 AM Nashua
Maine
WPEI 95.9 FM Portland/Saco
WZON 620 AM Bangor
WJJB 96.3 FM Portland
WDEA 1370 AM Ellsworth
WHOU 100.1 FM Houlton
WDME 103.1 FM Dover/Foxcroft
WQDY 92.7 FM Calais
WSYY 1240 AM Millinocket
WEGP 1390 AM Presque Isle
WKTJ 99.3 FM Farmington
WALZ 95.3 FM Machias
WLOB 1310 AM Portland
Vermont
WMXR 93.9 FM Woodstock
WCPV 101.3 FM Burlington
WKVT 92.7 FM Brattleboro
WSTJ 1340 AM St. Johnsbury
WSYB 1380 AM Rutland
WIKE 1490 AM Newport
WBTN 1370 AM Bennington
WCVR 1320 AM Randolph
WDEV 96.1 FM/550 AM Waterbury
WLVB 93.9 FM Morrisville
New York
WOFX 980 AM Albany
WCKC 560 AM Hudson
Wyoming
KSGT 93.3FM/1340 AM Jackson
New Mexico
KDEF 1150 AM Albuquerque
Follow Steve on Twitter @SteveMichaelsII