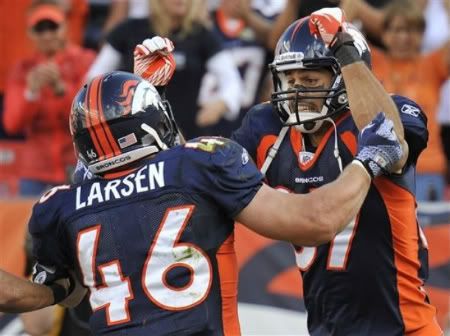 Spencer Larsen has signed a two-year deal with the New England Patriots. Larsen, formerly of the Denver Broncos, is a fullback and linebacker, who also plays special teams. He once started a game on special teams, at fullback and linebacker for the Broncos.
Pretty safe to say he is a Bill Belichick type of player.
The Mesa AZ native went to the University of Arizona and was Denver's 6th round pick in the 2008 NFL Draft.
Follow Steve on Twitter @SteveMichaelsII
Photo credit: AP Photo