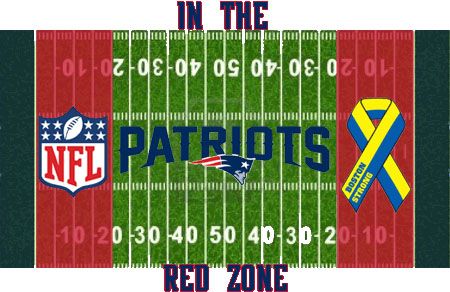 The New England Patriots once again put up what I would deem a stinker and yet came away with a win beating their AFC East rival New York Jets 13-10 last Thursday night in Foxboro.
I think we can honestly say that if it weren't for the play of the defense that this team could easily have at least one loss, if not two. The defense, which has been much maligned in seasons of late, has seemingly turned a corner and came up big against the Jets especially in the 4th quarter when they had 3 INT's.
The Jets had four possessions in the final quarter they punted once and turned the ball over three times. In those four drives they were 1 for 4 on 3rd down conversions.
On their first drive CB Aqib Talib at the Patriots 11 on a 3rd and five play picked Geno Smith, the rookie QB out of West Virginia, from the New England 27. The Jets second drive was a three and out while the 3rd and fourth drives both ended with picks. One by Alfonzo Dennard at the Patriots 31 and the final drive was stopped with another Talib INT of Smith at the Jets 46 with less than a minute to play.
The secondary, which has been awful at times, the last few years came up huge and part of that was due to the pressure guys from the front four linemen. They produced 4 sacks and 9 QB hits on the rookie making him rush and have to think under pressure.
While the defense came up big, QB Tom Brady and the receivers are another story. I think it's time for him to ease up a bit he was very demonstrative on the sidelines and on the field over the drops by the young group of wideouts. While I appreciate Brady's fire and desire to win and his need to be perfect I think being all jacked up like he was just makes the younger guys edgy.
With that being said these guys regardless of experience level need to catch the damn ball. There were 7 drops on Thursday night. Seven, that's a very high number for anyone.
Right now this team is more lucky than good but 2-0 is 2-0 and both wins are division wins as well. They get lucky again this week too with Tampa Bay at home and let's hope with the extra time to prepare that Brady and his receivers have been stuck in the play book and inside the practice bubble running routes.
Thanks for following and reading and enjoy the season. If you have any questions I am on Twitter or leave a comment.
Game Notes
The Patriots failed to cover the spread (MINUS 13) and the teams were UNDER the under/over line of 44.
I am 0-2 vs. the spread in 2013 and 0 for 2 on calling the under/over.
The victory was the 227th of Kraft ownership era. All other previous ownership groups had combined to win 225 games.
The Patriots lead the series 56-52-1 and are 30-25-1 as the home team.
New England is 10-4 against New York at Gillette Stadium.
The 56 wins are the second most the Patriots have over any opponent.
New England has beaten New York the last 5 meetings, 7 of the last 9, 11 of the last 14 and 18 of the last 22.
The Patriots have forced a turnover in 29 consecutive games.
Since 1994 the Patriots are PLUS 150 in turnover differential best in the NFL by a wide margin.
Bill Belichick is 21-10 vs. the Jets in his career. He is 20-9 against them as the head coach in New England and that includes two playoff games (1-1).
Overall in his NFL career Belichick is 207-109. The 207 wins are good for 6th all-time in NFL history.
Jets head coach Rex Ryan is 39-33 (including playoffs) in his 5th season as a head coach. He is 3-7 vs. New England in his career including playoffs.
Tom Brady is 19-5 vs. the Jets in his career. He is 76-13 at home in the regular season.
Overall he is 138-39 as a starting QB and is 17-7 in the playoffs for an overall record of 155-46.
138 regular season career wins are 5th all-time. Peyton Manning is 4th with 156.
337 TD passes in his career make him now 5th all-time. Hall of Famer Fran Tarkenton is 4th with 342.
Brady has thrown a TD pass in 50 consecutive games. It is the longest active streak and 2nd longest all time behind Drew Brees' record 54 game streak.
The Patriots Inactives were: TE Rob Gronkowski; OL Will Svitek; TE Zach Sudfeld; RB Brandon Bolden; LB Steve Beauharnais; WR Danny Amendola and DT Chris Jones.
RB Stevan Ridley only had 40 yards on 16 carries but did not fumble this week after a costly drop in Buffalo.
WR Julian Edelman led all receivers with 13 catches for 78 yards, rookies Aaron Dobson (10/3) and Kenbrell Thompkins (7/2) were targeted a total of 17 times by Brady and only combined for 5 catches, one of which was a TD by Dobson.
Rookie P Ryan Allen set a team record for 11 punts in the game. He had a 60-yard punt, 4 inside the 20 and 2 touchbacks as his average was much better in his second week.
New England was just 4 for 18 for 22% on 3rd down conversions.
The Pats were 0 for 3 in the red zone and 0 for 1 on goal to goal efficiency.
Jets won the time of possession having the ball for 34:00
New York had 15 first downs to 9 for New England.
DE Rob Ninkovich and CB Aqib Talib both forced fumbles, while S Devin McCourty had a fumble recovery,
LB Dont'a Hightower and S Steve Gregory had 8 tackles each to lead the team.
The New England defense held New York to just 318 yards of total offense. The Patriots only had 232 yards for the game.
The Patriots had 4 sacks and 9 QB hits with DE Chandler Jones having two sacks and 3 QB hits.
Rookie Jets QB Geno Smith suffered his first NFL loss and is now 1-1.
Smith, who like most rookies showed flashes, collapsed in the 4th quarter. He finished 15 for 35 for 214 yards, 0 TD's, 3 INT's and he was sacked 4 times.
The Jets were 6 for 18 for 33% on 3rd down conversions.
New York was 1 for 2 in the red zone.
Carl Cheffers was the referee for the game and it was cloudy, humid and 72 degrees at kickoff in Foxboro.
68,756 attended the game at Gillette Stadium.
Offensive Player of the Game: Patriots WR Julian Edelman had 13 catches for 78 yards and was the lone go to guy for Brady with Danny Amendola out with a groin injury.
Defensive Player of the Game: Patriots CB Aqib Talib who had 2 tackles, 2 INT's, 2 passes defensed and a forced fumble. And he shares it with Patriots DE Chandler Jones who had 5 tackles, 2 sacks, 2 tackles for loss and 3 QB hits.
Next Week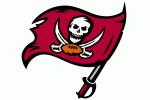 Up next: Tampa Bay Buccaneers
Location: Gillette Stadium, Foxboro MA
Date/Time: Sunday September 22 at 1 p.m.
TV Network: FOX
Follow Steve on Twitter @SteveMichaelsII