What has been reported and rumored for a few days now is official the New England Patriots have signed WR and special teams captain Matthew Slater to a new contract. Terms have the deal have yet to be disclosed.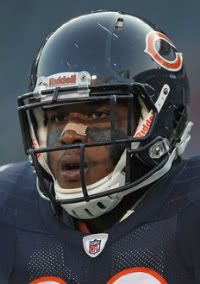 Slater also played some safety for team this past season when the defense was decimated by injuries. He played in all 16 games and was elected to the Pro Bowl for the first time.
In addition the team has announced they have signed DT Marcus Harrison. Harrison made a brief appearance with the team in 2011. When I say brief, I mean brief, he was signed on a Friday and cut the next day.
Harrison, formerly played for the Chicago Bears, and attended the University of Arkansas. The 27-year old was drafted in 2008 in the third round and has played in 17 games in three seasons with Chicago.
Follow Steve on Twitter @SteveMichaelsII
Photo credit: Getty Images