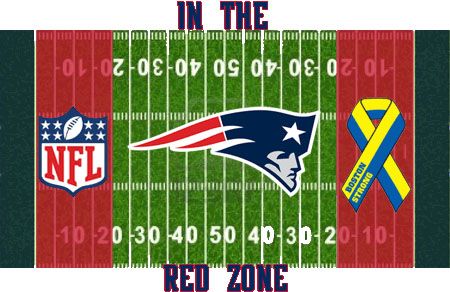 This Week

The New England Patriots visit the New York Jets at MetLife Stadium on Sunday at 1 p.m.
The Patriots
-
The Jets
Overall Record
5-1
Overall Record
3-3
Road Record
3-0
Home Record
2-1
AFC East
2-0
AFC East
1-1
AFC
2-1
AFC
1-3
Jerome Boger is the referee for the game
The Line/Prediction
As of Thursday the line on the game from Sports Betting via Yahoo Sports has the game at Patriots MINUS 3.5. The over/under is 43.5.
My Prediction is Patriots 27, Jets, 21. Take the Patriots and the over. I am 1-5 against the spread and 1 of 6 on calling the over/under in 2013.
Tickets
Tickets to the game, if available, can be purchased through Ticketmaster. You can check the availability here.
Getting to the Game
If you're lucky enough to be going to the game in the Meadowlands make sure you check out the links.
Here is the up to date weather forecast from the Weather Channel for the New York City NY metro area.
Click for all the game day information including stadium directions, parking information and map and a MetLife Stadium seating chart.
Tailgating
Here's a bunch of different tailgating recipes from Tailgating.com. There's something there for everyone and every type of meal or snack. I've tried some of the recipes and they're very good.
And with tailgating many people enjoy some adult beverages. With that in mind check out Drink Nation for how to make all sorts of great drinks. You can look things up by name, ingredient(s) or theme.
Whether it's at the game, a bar or a friend's house moderation is always the key to a great time. Please don't drink and drive and designate a sober driver. Remember drive sober or get pulled over.
BROADCAST INFORMATION
Television
CBS in televising the game regionally and Greg Gumbel will do play by play while Dan Dierdorf will provide the game analysis. You can look here for your local affiliate.
See if you're getting the game courtesy of J.P. Kirby at the506.com.
The DirecTV designation is Channel 711.
Here are all the rules on NFL TV broadcasts including explaining the blackout rules; flex scheduling and commercial breaks.
Radio
The Patriots Radio Network broadcasts the game from flagship station WBZ-FM, 98.5 the Sports Hub in Boston. Bob Socci handles the play-by-play and former Patriots QB Scott Zolak will do game analysis. It all starts with Gary Tanguay and Andy Gresh with the pregame show at 10 a.m. on the network. The post game starts after the final gun and continues for three hours along the network.
The Patriots Radio Network call is available on Sirius Channel 132 and SiriusXM Internet Channel 818.
The Jets Radio Network has Bob Wischusen calling play by play and former Jet Marty Lyons doing the color via their flagship station WEPN-FM, ESPN New York 98.7.
Their call is available on Sirius Channel 86, XM Channel 86 and on SiriusXM Internet Channel 821.
ESPN Radio will broadcast the game nationally (except in the Boston and New York markets) with Ryan Ruocco and Herm Edwards calling the game and Ian Fitzsimmons on the sidelines.
The ESPN call should be available on Sirius Channel 85, XM Channel 85 and on SiriusXM Internet Channel 85.
Patriots All Access
Patriots All-Access features behind the scenes looks, interviews and breakdowns with head coach Bill Belichick and in depth features on the team. It's hosted by Steve Burton of WBZ-TV (Boston) and airs weekly in most New England television markets.
Boston MA on TV 38 Friday at 7 p.m. and Sunday at 9 a.m.

Providence RI on WNAC Friday at 7 p.m. and Sunday at 9 a.m.

Manchester NH on WMUR Saturday at midnight

Portland ME on WMTW Saturday at 5 a.m.

Hartford CT on WCTX Saturday at 5 p.m.

Springfield MA on WFXQ Saturday at 7 p.m.

Bangor ME on WVII Sunday at 11 a.m.
You can also watch it anytime on the teams website in the media section.
Last Week
The Patriots beat the previously unbeaten Saints at the Razor 30-27. The Jets lost at home to the Steelers 19-6.
History
This is the 110th meeting between the teams.

The Patriots lead the all-time series 56-52-1 including playoffs.

The Patriots are 26-27 including playoffs as the road team in the series.

They are 2-1 at The Snoopy.

The lone tie in the series (24-24) came on October 2, 1966 when both clubs were part of the AFL.

Patriots won the first meeting in Week 2 in Foxboro, 13-10.
Patriots Team Notes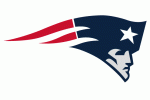 Here is the Patriots roster, depth chart and injury report for the game.
2013 Patriots Schedule/Results
The Patriots overall franchise record is 431-370-9. They have won three Super Bowls (XXXVI, XXXVIII, XXXIX) in seven appearances. Overall they are 24-17 in the post season.
They last appeared in the playoffs in 2012 when they beat Houston in the AFC Divisional Round 41-28 and lost to Baltimore 28-13 in the AFC Championship Game.
The Patriots were 12-4 (1-1 in playoffs) in 2012 and are the defending four-time AFC East Champions. They have won the division 10 times and the conference 5 times since 2000.
With a win on Sunday they would tie the Oakland Raiders for the most wins among the former AFL teams with 432. The Raiders have a bye this week.
Since 2003 the Patriots are 31-4 after a loss that means in the last decade they have only had four losing streaks.
Since 2003 the Patriots have the NFL's best record at 131-35. The Indianapolis Colts are second 15 games behind.
Since October 2003 the Patriots are an NFL best 36-8 in October games including a road record of 16-7
They have won 27 of their last 32 October games.
Since Robert Kraft purchased the team in 1994 the Patriots are 27-14 vs. the Jets.
The Patriots have swept the Jets 15 times in the series the last time was in 2012.
They are looking for their third series sweep in a row.
New England is 61-15 vs. the AFC East since 2001 in the regular season.
Patriots have 12 straight wins over division opponents it is the longest current streak in the NFL. The 12 wins are tied for the longest streak (Baltimore, Green Bay and Indianapolis) against divisional opponents since the 2002 division realignment. The longest streak post-merger vs. divisional opponents belongs to Miami who won 15 divisional games between 1972 and 1973.
The Patriots have forced a turnover in 33 consecutive games.
Since 1994 the Patriots are PLUS 152 in turnover differential best in the NFL by a wide margin. Kansas City is 2nd at PLUS 81 and Green Bay is 3rd at PLUS 77.
New England is PLUS 5 in turnover differential tied for 6th in the NFL. They have 7 INT's and have recovered 5 fumbles while they have thrown 4 INT's and lost 3 fumbles.
The Patriots are 22nd in points scored averaging 20.8 points per game and are 4th in fewest points allowed with 16.2 points per game.
The Patriots are one of only 5 teams to allow fewer than 100 points this season (97). The others are Kansas City (65), Carolina (68), Seattle (94) and Indianapolis (98).
Patriots led the NFL in 2012 in:
Points, 557

First downs, 444

Touchdowns, 67

Total yards, 6,846

Turnover differential, +25

Total offense, 427.9 yards per game

Points per game, 34.8
New England set the following team records in 2012:
First downs, 444 (NFL record).

Fewest fumbles, 7
This is the 20th season of Patriots ownership by the Kraft family. Since Robert Kraft bought the team in 1994 they:
Have the most Super Bowl wins, 3.

Have the most regular season wins, 210.

Have the most wins including playoffs, 230.

Have the most conference titles, 6.

Have the most division titles, 12.

Have the most playoff wins, 20

Have played the most playoff games, 31.

Are tied for the most playoff seasons, 14.

The fewest head coaches within the division, 3.

Have drafted the most Pro Bowl players, 20.
From 1960 to 1993 the New England/Boston Patriots won a total of 225 games. In the 20 years the Kraft family has owned the team they have now won 230 games including the three biggest in franchise history.
Patriots Staff Notes
This is the link to head coach Bill Belichick's Wednesday press conference on the Jets.
Bill Belichick is 21-10 vs. the Jets in his career. He is 20-9 against them as the head coach in New England and that includes two playoff games (1-1).
Overall in his NFL career Belichick is 192-102 in his 19th NFL season as a head coach. He is 156-58 with New England and 36-44 with Cleveland. He is 18-8 in the playoffs, 17-7 as head coach of the Patriots in the post season. When you combine his regular season and post season records he is 210-110.
Belichick's 210 wins are good for 5th all-time.
He has won 5 conference titles; he needs one more to tied Don Shula's record of 6.
He is the first head coach to have had 4 teams that scored at least 500 points in a season.
Belichick is one of five head coaches in NFL history whose father (Steve Belichick) played in the league. The others are former Kansas City head coach Todd Haley (Dick Haley), former San Francisco head coach Mike Nolan (Dick Nolan), former Cincinnati head coach David Shula (Don Shula) and former NY Jets head coach Joe Walton (Frank Walton).
Belichick is one of just four coaches to win three Super Bowls, joining Chuck Noll (4), Joe Gibbs (3) and Bill Walsh (3). Those men are all in the Hall of Fame.
He is the only coach in NFL history to win three championship titles in four seasons.
No coach either as the head coach or an assistant has appeared in more Super Bowls than Belichick who has been to 8 (five as a head coach).
He is the only coach in NFL history to have led his team to 10+ wins in 10 consecutive seasons.
He has been NFL Coach of the Year three times he and Chuck Knox are the only three time winners, while Don Shula won four times.
Belichick is the former defensive coordinator for the Jets from 1997-99 under Bill Parcells. He was head coach for less than 24 hours before resigning to take the Patriots job.
Linebackers coach Pepper Johnson played for the Jets in 1997 and 1998.
Offensive Coaching Assistant Brian Daboll spent two years as quarterbacks coach for the Jets from 2007-2008.
Patriots Possible Starters
Offense:
LT: Solder

LG: Mankins

C: Wendell

RG: Svitek

RT: Vollmer

TE: Hoomanawanui

WR: Edelman

WR: Thompkins

WR: Dobson

QB: Brady

RB: Ridley
Defense:
DE: Ninkovich

DT: Vellano

DT: Chr. Jones

DE: Cha. Jones

LB: Collins

LB: Spikes

LB: Hightower

LCB: Arrington

RCB: Dennard

S: Gregory

S: McCourty
Patriots Players Notes
Tom Brady Notes:
This is his 14th NFL season he is 19-5 vs. the Jets in his career (18-4 in the regular season). He is 63-26 on the road in the regular season.
Overall he is 141-40 as a starting QB and is 17-7 in the playoffs for an overall record of 158-47. He is an 8 time Pro Bowl QB; 3 time All-Pro selection; two time NFL MVP and has won 3 Super Bowls while twice being named the games MVP. He is also listed as the 21st Greatest Player in the History of the NFL according to the NFL Network.
He is the only QB in any era to have 100 more wins than losses at anytime in their career.
Brady has led New England to 10 Division titles, most by any QB in NFL history.
With his Week 6 comeback win over New Orleans he now has 38 wins in his career (31 in the regular season and 7 in the playoffs) in which the team was trailing or tied in the fourth quarter. It was the second time this season he also turned the trick at Buffalo in Week 1. In 28 of the 38 comeback wins the team was losing in the fourth quarter.
Of Brady's 38-career comeback wins 3 were in Super Bowls and two of them were done with 1:21 or less to play in regulation.
The shortest time Brady engineered a comeback win in was 1:09 in Super Bowl XXXVIII vs. Carolina. The second shortest time was Sunday against New Orleans when he did it in 1:13.
342 TD passes in his career make him now tied for 4th all-time with Hall of Famer Fran Tarkenton.
Is just the 5th NFL QB with 340 or more TD passes in his career.
Has 7 games with two 50+ yard TD passes in his career.
141 career wins are 5th all-time. Dan Marino is 4th with 147.
Is only 5th NFL QB to have achieved 140 regular season wins joining Peyton Manning, John Elway, Dan Marino and Brett Favre.
He had 30+ TD passes for the 3rd consecutive season and is just the fifth player to have four or more 30+ TD pass seasons.
He has thrown for 2 or more TD's in 110 games; the team's record is 94-16.
Rob Gronkowski notes:
Ask his dad or his agent if he can play Sunday.
Danny Amendola notes:
Had his first 100-yard game as a Patriot at Buffalo. It was the third of his career.
Returned to action at Cincinnati in Week 5 after missing previous 3 games with a groin injury.
Suffered a concussion Week 6 vs. New Orleans; is doubtful vs. New York Jets.
Julian Edelman notes:
Based on a minimum of 75 returns he has the highest punt return average in NFL history averaging 12.7 yards per return.
With 1 more punt return for a TD he will set a new team record. He is tied at 3 with Irving Fryar and Troy Brown.
He had his second career 100-yard game at Atlanta when he had a career high 118-yards on 7 catches.
Leads the team with 41 catches for 411 yards. He had just 21 catches in 2012.
Kenbrell Thompkins notes:
Has 4 TD catches in his rookie season. He leads the team in that category.
Had his first game winning TD catch Week 6 vs. New Orleans.
Had 127-yards receiving at Atlanta and is just the second Patriots rookie to have a 100-yard game.
The 127-yard receiving is the highest single game total by a Patriots rookie WR.
Has a degree in criminal justice.
Stevan Ridley notes:
Had his third 2-TD game of his career against New Orleans in Week 6.
Leads the team with 270 rushing yards in 5 games.
Missed Week 5 game at Cincinnati with an injury.
LeGarrette Blount notes:
His 47-yard TD run at Atlanta was the longest by a Patriots running back since LaMont Jordan went 49-yards for a TD at Oakland in 2008.
2nd on team in rushing yards with 215 through 6 games.
Leon Washington notes:
4th round pick of the Jets in 2006 NFL Draft.
Played with franchise from 2006-09.
Been inactive most of the season due to injuries.
One of the greatest return men in the history of the NFL; holds NFL record with Jets Josh Cribbs with 8 return TD's.
One of only ten players in NFL history with two return TD's in the same game.
Stephen Gostkowski notes:
He is the most accurate kicker by percentage in team history at 84.9% (186 of 219).
He is 3rd in team history in points with 924 trailing only Gino Cappelletti (1,130) and Adam Vinatieri (1,158).
Set team record with his 9th career field goal of 50+ yards against the Saints in Week 6.
His field goal against Buffalo was only the second game winner in his career.
The 54-yard field goal against New Orleans set a new career long.
Matthew Mulligan notes:
Spent three seasons with the Jets before going to St. Louis.
Devin McCourty notes:
He has 2 career 2 INT games.
Led team with 12 tackles (10 solo) at Atlanta.
His twin brother, Jason plays for Tennessee.
Attended St. Joseph's High School in Montvale NJ 20 miles from the Meadowlands.
Named defensive captain in week 7 after the loss of LB Jerod Mayo and DT Vince Wilfork left them without a defensive captain.
Joe Vellano notes:
Rookie made his first NFL start Week 5 at Cincinnati.
Was undrafted free agent out of Maryland.
Has 20 tackles (11 solo) so far this season.
Registered his first NFL sack Week 4 at Atlanta.
Chris Jones notes:
Rookie had his first NFL sack Week 5 at Cincinnati.
Made first NFL start Week 6 vs. New Orleans and had 3 tackles.
Brandon Spikes notes:
Had a team high 22 tackles against Cincinnati. It was a career high for Spikes.
He had a career high 128 tackles in 2012 including 6 games with 10 or more tackles.
Chandler Jones notes:
His brother Arthur plays for the Ravens and his brother Jon is a UFC Champion.
Had his first 2+ sack games at Seattle in 2012 and his second in Week 2 against the Jets.
Leads the team in sacks with 4.5 and QB hits with 11.
He forced 3 fumbles on sacks in 2012.
Aqib Talib notes:
Leads the team with 4 INT's.
Status unsure for week 7 at Jets due to a hip injury suffered against the Saints.
Steve Gregory notes:
Born in Brooklyn NY and grew up on Staten Island.
Marquice Cole notes:
Played for the Jets for three seasons.
Kyle Arrington notes:
Had INT vs. New Orleans Week 6 it was his 8th since 2011 the most on the team in that time span.
Steve Beauharnais notes:
Grew up in Saddle Brook NJ ten miles from the Meadowlands.
Played one season at St. Joseph's High School where the McCourty twins played.
There are only two players on the team who played on at least one of the Super Bowl championship teams, Brady (3) and Wilfork (on IR) (1).
Roster moves this week:
Signed DL Marcus Forston from the practice squad.

Placed LB Jerod Mayo on season ending IR with a torn pec muscle.

Re-signed DT Andre Neblett to the 53-man roster.

Signed CB Travis Howard to the practice squad.
Patriots team captains for 2103:
QB Tom Brady

DT Vince Wilfork (IR)

LB Jerod Mayo (IR)

S Devin McCourty

WR Matthew Slater (special teams)
Players with New England roots:
WR Mark Harrison (IR) – Stratford CT

TE Matthew Mulligan – Enfield ME
Players from New England based colleges and universities:
The Patriots have 6 retired numbers:
20 – Gino Cappelletti

40 – Mike Haynes

73 – John Hannah

78 – Bruce Armstrong

79 – Jim Lee Hunt

89 – Bob Dee
Jets Team Notes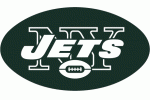 Here is the Jets roster, depth chart and injury report for the game.
The Jets all-time record is 368-434-8 and they are 12-13 in the playoffs with their last playoff appearance coming in 2010. That season the Jets lost on the road to the Pittsburgh Steelers in the AFC Championship game, after having beaten Indianapolis and New England on the road to get there.
The Jets last appeared in a Super Bowl following the 1968 season and defeated the Baltimore Colts 16-7 to win Super Bowl III. At that time was considered the biggest upset in sports history. They were the first AFL team to win the Super Bowl.
The Jets also won the 1968 AFL Championship when they beat the Oakland Raiders, 27-23 at Shea Stadium.
New York is 37-39 vs. the AFC East in the regular season since 2001.
New York has lost 16 of the last 23 meetings with New England including playoffs.
The Jets have swept the Patriots 15 times in the series the last time was in 2000.
The Jets are 1-2 vs. the Patriots at MetLife Stadium. Overall as the home team in the series they are 27-26 and that includes 0-1 in the playoffs.
Against New England they were 2-2 at the Polo Pounds, 14-5 at Shea Stadium and 10-17 at Giants Stadium.
Jets are 2nd in NFL in fewest rushing yards allowed per game at 75.7. They are 4th in sacks with 20 and 2nd in tackles for loss with 26.
New York is MINUS 11 in turnover differential 30th in the NFL. They have 1 INT and have recovered 2 fumbles while they have thrown 10 INT's and lost 4 fumbles.
The Jets are 29th in points scored averaging 17.3 points per game and are 15th in fewest points allowed with 22.5 points per game.
Jets Staff Notes
Read what New York Jets head coach Rex Ryan had to say to the New England media about the match up.
Ryan is 37-33 in his 5th season as a head coach. He is 4-2 in the playoffs for an overall record of 41-35.
He is 3-7 vs. New England in his career including playoffs.
Defensive Backs Coach Brian Smith graduated in 2000 from the University of Massachusetts in Amherst where he was a three-year starter at safety and cornerback. Smith went on to coach at UMass.
Jets have a new General Manager in John Idzik who comes from Seattle where he was the Vice President of Football Operations since 2007.
Idzik graduated with Magna Cum Laude honors from Dartmouth College in Hanover, NH in 1982 and played wide receiver for the Big Green for four seasons.
Jets Possible Starters
Offense:
LT: Ferguson

LG: Winters

C: Mangold

RG: Colon

RT: Howard

TE: Cumberland

WR: Hill

WR: Gates

WR: Kerley

QB: Smith

RB: Powell
Defense:
DE: Wilkerson

NT: Harrison

DE: Ellis

LB: Coples

LB: Davis

LB: Harris

LB: Pace

LCB: Cromartie

RCB: Walls

S: Allen

S: Landry
Jets Players Notes
Geno Smith notes:
Jets starting QB was their first round pick out of West Virginia in the 2013 NFL Draft.
Smith is 3-3 as a starter in his rookie season.
Has thrown 10 INT's and 7 TD's and has been sacked 21 times in his rookie season.
Zach Sudfeld notes:
Signed as an UDFA by Patriots in May 2013 and made team out of camp.
Released by Patriots after Week 4 and signed by Jets the next day.
Greg Salas notes:
Played for the Patriots in 2012.
Josh Cribbs notes:
One of the greatest return men in the history of the NFL holds NFL record with Patriots Leon Washington with 8 return TD's.
One of only ten players in NFL history with two return TD's in the same game.
Was a QB at Kent State just like Patriots WR/KR Julian Edelman. They were one year apart at the school.
Muhammad Wilkerson notes:
Has 9 sacks in last 13 games.
Had 8 tackles vs. Patriots in game last season.
Antonio Cromartie notes:
10th career games vs. New England.
Has 16 tackles, 2 INT's and 5 passes defensed vs. Patriots.
Has 10 INT's as a Jet he is in his 4th season with the team.
Calvin Pace notes:
10th career game vs. New England.
Has 48 tackles and 1.5 sacks in his career vs. Patriots.
Since 2008 has led Jets with 31 sacks and 11 forced fumbles.
Players with New England ties:
OL Vladimir Ducasse – Stamford CT

RB John Griffin (IR) – Westminster MA
Players who attended New England based colleges or universities:
OL Vladimir Ducasse – UMass

RB John Griffin (IR) – UMass

TE Chris Pantale (PS) – Boston College

P Ryan Quigley – Boston College
New York does not name team captains. They are appointed on a weekly basis prior to the game.
New York has 3 retired numbers:
12 – Joe Namath

13 – Don Maynard

73 – Joe Klecko
Next Week
Up next: Miami Dolphins
Location: Gillette Stadium, Foxboro MA
Date/Time: Sunday October 27 at 1 p.m.
TV Network: CBS
Follow Steve on Twitter @SteveMichaelsII