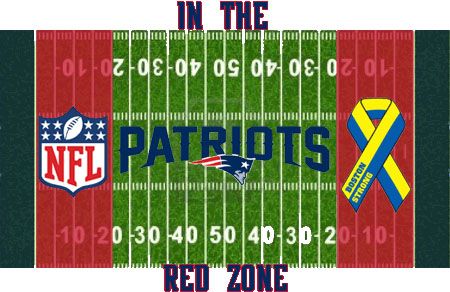 Well the New England Patriots are off to a 3-0 start. It's way better than 0-3 like the New York Giants, Washington Redskins or Pittsburgh Steelers are. The questions Bill Belichick and the players are getting now at 3-0 are "what's wrong with the offense?" Can you imagine if they were winless?
It was another sluggish start for the Patriots offense on Sunday. If you count the last possessions of the Jets game and first possessions of this game, and you take out the Tom Brady kneel down to end the Thursday night game, the Patriots punted on nine consecutive drives. Yes you read that correctly, nine consecutive drives ended with a punt.
That streak thankfully ended in the second quarter Sunday when Brady found rookie WR Kenbrell Thompkins for the kid's first NFL TD catch. Starting with that first scoring drive the offense looked much better than it had earlier in the first two weeks. It's still far from perfect and it will never ever match the Moss/Welker years or the Welker/Gronkowski/Hernandez years but you can see glimmers of hope.
I think Brady did a much better job with the body language too. He showed frustration but he wasn't as demonstrative and when he was he hung it on himself like the INT in the end zone.
The offense still needs work, Brady is taking too long to get rid of the ball, he tends to lock on receivers, hasn't been nearly as accurate, receivers are dropping catchable balls and not running the entire pass route.
Three times on Sunday Brady had surefire TD passes. One was intercepted in the end zone, the second he totally missed two wide open receivers after a play fake and finally Brandon Bolden didn't run his entire route or Brady hits him in stride against Darrelle Revis and Bolden is gone.
Now about the Patriots defense, holy crap who are these guys? Through three weeks they have allowed only 11.5 points per game tied for the fewest points per game in the AFC with the Kansas City Chiefs.
Once again there was no 100-yard rusher against them, in fact Tampa Bay didn't even get 100 yards on the ground as a team. And QB Josh Freeman who looked like he was going to light them up in the first quarter became well, Josh Freeman and had a total of 236 yards passing. And once Freeman lost both Vincent Jackson and Mike Williams on the outside, the Buccaneers offense predictably fell apart and the New England defense could concentrate on RB Doug Martin.
The Patriots defense allowed 18 first downs to Tampa Bay but only five were on third down conversions and the Buccaneers were 0 for 4 on 4th down conversions. Throw in a missed field goal, dropped TD pass and they make a few of those 4th down tries and it's a different game.
Like Belichick teams of the past this team excels in situational football. After the Aqib Talib INT before the half they had 11 seconds and got three points. They made those fourth down stops they also had a few key third down stops as well.
I sit back and I'm not totally happy with how they look but the effort is there and they are 3-0 without Gronkowski and a healthy Danny Amendola. The Red Sox and the Bruins both captured New England's hearts this year post-Marathon bombing and it's odd to say it but I think the Patriots, who came from nowhere post-9/11, are looking to capture some hearts as well.
Watch this team, I mean really watch them. They make the big plays when it counts and I think the smaller plays are on their way.
Thanks for following and reading and enjoy the season. If you have any questions I am on Twitter or leave a comment.
Game Notes
It was announced prior to the game that DE Rob Ninkovich has signed a 3-year contract extension and will get $15 million including $8.5 million of that guaranteed.
The Patriots covered the spread (MINUS 7) and the teams were UNDER the under/over line of 44. I hit on both for the first time in 2013.
I am 1-2 vs. the spread in 2013 and 1 for 3 on calling the under/over.
The victory was the 228th of Kraft ownership era. All other previous ownership groups had combined to win 225 games.
The Patriots lead the series between the teams 6-2.
New England has won the last three meetings.
Patriots won both meetings at Gillette Stadium the other was in 2005, 28-0.
According to Pro Football Talk don't expect to see the Patriots wear their Pat Patriot throwback uni's in 2013. The reason is due to some new helmet rule by the NFL who wants players to only wear one helmet the entire season and in order to wear the red uni's they would need the white Pat Patriot helmet instead of the silver Flying Elvi.
New England improved to 3-0 for the 8th time in team history and 4th time under Bill Belichick.
Since Gillette Stadium opened in 2002 the Patriots are 76-15 at home in the regular season. They are 19-4 in that span against NFC teams.
The Patriots have forced a turnover in 30 consecutive games.
Since 1994 the Patriots are PLUS 150 in turnover differential best in the NFL by a wide margin.
Bill Belichick is 4-1 vs. the Bucs in his career. He is 3-1 against them as the head coach in New England.
Overall in his NFL career Belichick is 208-109. The 208 wins are good for 6th all-time in NFL history. Chuck Noll is 5th with 209 wins.
Buccaneers head coach Greg Schiano is 7-12 in his NFL career and now is 0-1 vs. New England.
Tom Brady is 3-0 vs. the Bucs in his career. He is 77-13 at home in the regular season.
Overall he is 139-39 as a starting QB and is 17-7 in the playoffs for an overall record of 156-46.
139 regular season career wins are 5th all-time. Peyton Manning is 4th with 156.
339 TD passes in his career make him now 5th all-time. Hall of Famer Fran Tarkenton is 4th with 342.
He has thrown for 2 or more TD's in 109 games; the team's record is 93-16.
Brady has thrown a TD pass in 51 consecutive games. It is the longest active streak and 2nd longest all time behind Drew Brees' record 54 game streak.
The Patriots Inactives were: WR Matthew Slater; RB Leon Washington; TE Rob Gronkowski; OL Will Svitek; LB Steve Beauharnais; WR Danny Amendola and DT Chris Jones.
K Stephen Gostkowski tied his career long with a 53-yard field goal to close out the first half.
RB LeGarrette Blount led the Patriots running backs with 65-yards on 14 carries, Brandon Bolden added 51-yards on just 3 carries and Stevan Ridley ran 11 times for 35-yards.
WR Julian Edelman and WR Aaron Dobson each had 7 catches to lead the Patriots. Edelman was 7/7 for 44-yards, while the rookie was 7/10 for 52-yards. Fellow rookie WR Kenbrell Thompkins caught 3 balls for 41-yards and 2 TD's.
New England was 6 for 15 for 40% on 3rd down conversions and 1 for 2 on 4th down.
The Pats were 2 for 5 in the red zone and 1 for 2 on goal to goal efficiency.
New England won the time of possession having the ball for 33:01
Patriots had 21 first downs to 18 for the Bucs.
CB Aqib Talib had his team leading 3rd INT.
LB Jerod Mayo had 9 tackles (5 solo) to lead the team.
The New England defense held New York to just 323 yards of total offense. The Patriots had 358 yards for the game.
The Patriots had 3 sacks and 8 QB hits with DE Chandler Jones and DT Tommy Kelly each had two QB hits.
Tampa Bay QB Josh Freeman drops to 24-35 and he is 0-1 vs. New England.
The Bucs were 5 for 14 for 36% on 3rd down conversions and 0 for 4 on fourth down.
Tampa Bay was 0 for 2 in the red zone.
Jeff Triplette was the referee for the game and it was and 65 degrees at kickoff in Foxboro.
68,756 attended the game at Gillette Stadium. It was the 209th consecutive sellout.
Offensive Player of the Game: Patriots RB Brandon Bolden, who played for the first time this season and started, had 51-yards rushing on 3 carries and added 5 catches for 49 yards as he finished with 100-total yards for the afternoon.
Defensive Player of the Game: Patriots LB Jerod Mayo led the team with 9 tackles (5 solo), 1 sack, 1 tackle for loss and 1 QB hit.
Next Week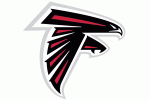 Up next: Atlanta Falcons
Location: Georgia Dome, Atlanta GA
Date/Time: Sunday September 29 at 8:30 p.m.
TV Network: NBC
Follow Steve on Twitter @SteveMichaelsII