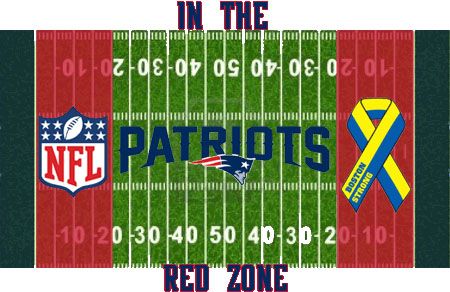 First things first, we want to let everyone know that this Sunday's New England Patriots game has been moved from a 1 p.m. start to a 4:25 p.m. start at Gillette Stadium in Foxboro. It was one of several games the NFL moved around for TV and playoff implications. The game remains on CBS as part of their doubleheader coverage.
===
What started out on Sunday morning as about a big of a "must win" game as you can have in the regular season became less so by kickoff. That's because the Buffalo Bills absolutely whitewashed the Miami Dolphins allowing the New England Patriots to clinch the AFC East for the 5th time in a row and 11th time under Bill Belichick.
The Patriots who were and still are playing for playoff seeding took the field knowing they were in and it was up to them to set the tone and play for position. They also knew by kickoff that the Denver Broncos had won so in order to stay in line for a #1 seed they had to win.
In a season that could have had disaster written all over it, one as big as the Titanic or the 2011-12 Red Sox, with the losses of Vince Wilfork, Jerod Mayo, Rob Gronkowski and others Belichick and his staff have turned in their finest work. They just didn't beat the defending Super Bowl Champions, they humiliated them at home in Baltimore in front of their pink tutu wearing fans. By the way did anyone ask that jackass how his afternoon was?
The final was 41-7 and they just dismantled the Ravens who spent all day Sunday shooting themselves in the wing. The Ravens, had they played the way they're capable at any point on Sunday, had a chance in this game. It wasn't as if they were dominated they had more yards than the Patriots did and nearly as many first downs but penalties, lack of execution and turnovers doomed them.
And on top of it all it was the largest home loss in Ravens history dating back to 1996. I hope that sack dance Terrell Suggs did down 20+ points was worth it for him.
As a Patriots fan I will take it as an early Christmas gift and get ready for the next game. The best thing about games at this time of year they're all big games.
===
Now that the AFC has kind of fallen into place New England found out who their 2014 opponents will be. They will have the home and away division games against Buffalo, Miami and New York plus they face the AFC West next season, the NFC North and the first place teams in the AFC North and AFC South.
Home opponents: Bills, Dolphins, Jets, Broncos, Raiders, Bears, Lions and Bengals.
Away opponents: Bills, Dolphins, Jets, Chargers, Chiefs, Packers, Vikings and Colts.
The dates will be announced in the spring.
===
I want to take a moment to wish you all a Merry Christmas. I hope you and yours have a great and safe holiday season. And if you can it is the season of giving help someone out less fortunate than you I promise it will make their day and yours.
Game Notes
The spread was Patriots PLUS 2.5 and the teams were OVER the under/over line of 44.5. I took the Patriots and the over so I hit on both.
I am now 5-10 vs. the spread in 2013 and 8 for 15 on calling the under/over.
New England leads the overall series 8-3 including playoffs and is 3-1 as the road team.
It was a hat and shirt game and the Patriots prevailed and are AFC East Champions.
New England snapped a 2 game losing streak to the Ravens.
Since 2001 the Patriots are a NFL best 48-7 in December.
Since 2000 under Bill Belichick the team is 88-23 in the second half.
This is their 21st playoff season in their 54 year history and 15th since Robert Kraft bought the team.
The Patriots are 18-6 all-time against the AFC North in the regular season and 2-2 in the playoffs.
Since 2003, New England is 33-4 following a loss.
Since 2003 the Patriots have the NFL's best record at 137-38. The Indianapolis Colts are second 15 games behind.
Bill Belichick coached teams are 6-3 vs. Baltimore (including playoffs) all with New England.
Overall in his NFL career Belichick is 216-113. The 216 wins are good for 5th all-time in NFL history.
Baltimore head coach John Harbaugh is in his 6th season with the team, he is 62-33 since taking over and is 9-4 in the playoffs for an overall record of 71-37.
He is 3-4 vs. New England in his career including playoffs.
This is Tom Brady's 14th NFL season he is 6-3 vs. Baltimore in his career including playoffs. He is 65-30 on the road in his career.
Overall he is 147-43 as a starting QB and is 17-7 in the playoffs for an overall record of 164-50.
147 regular season career wins ties him with Dan Marino for 4th all-time.
358 TD passes in his career make him tied for 4th all-time with Drew Brees of New Orleans.
Brady hasn't had a multiple INT game in 2013.
The Patriots Inactives were: WR Kenbrell Thompkins, TE D.J. Williams; DT Isaac Sopoaga; LB Dane Fletcher; T Nate Solder; WR Josh Boyce and DE Jake Bequette.
RB LeGarrette Blount led the Patriots running backs with 76-yards on 16 carries and he had 2 TD's.
WR Julian Edelman had 7 catches and 77-yards receiving to lead the Patriots.
New England was 4 for 13 for 31% on 3rd down conversions.
The Pats were 3 for 3 in the red zone and 3 for 3 on goal to goal efficiency.
New England won the time of possession having the ball for 31:58.
Patriots had 21 first downs to 19 for the Ravens.
CB Kyle Arrington had 8 tackles to lead the team.
Logan Ryan had 2 INT's he know leads team and NFL rookies with 5.
DE Chandler Jones (fumble recovery) and Tavon Wilson (interception return) scored their first NFL TD's on Ravens turnovers on back-to-back drives.
The New England defense allowed Baltimore 358 yards of total offense. The Patriots had 300 yards for the game.
The Patriots had 4 sacks and 7 QB hits.
Baltimore QB Joe Flacco is in his 2nd season and he is 62-33 in his career in the regular season and 9-4 in the playoffs for an overall record of 71-37.
He is 3-4 vs. New England.
The Ravens were 5 for 14 for 36% on 3rd down conversions and 0 for 3 on fourth down.
Ravens K Justin Tucker missed his first field goal attempt in 33 tries on Sunday when he went wide left.
Baltimore was 1 for 3 in the red zone and 1 for 1 on goal to go.
Ron Winter was the referee for the game.
71,433 attended the game at M&T Bank Stadium in Baltimore MD. It was cloudy and 65 degrees.
Offensive Player of the Game: Patriots RB LeGarrette Blount had 76-yards on 16 carries with 2 TD's.
Defensive Player of the Game: Patriots CB Logan Ryan had 1 tackle, 2 INT's and 3 passes defensed.
Next Week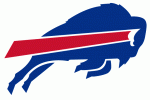 Up next: Buffalo Bills
Location: Gillette Stadium, Foxboro MA
Date/Time: Sunday December 29 at 4:25 p.m.
TV Network: CBS