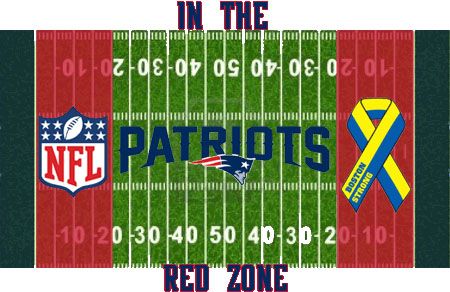 The good coaches and players will tell you that you can not leave points on the field, regardless of the opponent you are facing. It's a fact. Sometime at some point those lost opportunities over the course of a game will probably hurt you or at least haunt you.
The Patriots without TE Rob Gronkowski in the lineup struggles in the red zone. That is also a fact. Gronk provides a presence and is at best for an opponent a mismatch and at worse unstoppable. He is big and strong and he knows his job is to get to the football.
With him on the IR New England will know rely on others who have less experience, talent and most of all size. When a play is contained to a 15-yard area or less you need those big bodies to gain an advantage and that was what the Patriots were lacking in Sunday's 24-20 loss at Miami to the Dolphins.
In the red zone on Sunday New England was 1 for 4. 1 TD in 4 shots that includes 2 field goals and 1 INT. They also missed a 48-yard field goal that K Stephen Gostkowski generally makes. In fact it was his first miss this year from less than 50-yards. That's anywhere from 18-26 points that were there for the taking and they missed out on.
I saw someone last night blaming the loss on Gostkowski because he missed the field goal and then had the bad kickoff that cost them field position late in a tight game. While he made an uncharacteristic error in that kick off, he has been so automatic on field goals that you expect him to make those. When you compare him to other kickers around the league only Seattle's Stephen Hauschka is in the same league. I can't blame one guy for a loss; in this case it was definitely a team effort.
They need better execution in the red zone and have needed that all year and the return of Gronkowski was bringing those numbers back but now QB Tom Brady will have to find other reliable sources in the red zone. He has no choice it's crunch time.
I don't know how far this team will go, I envision possibly one playoff win because it's at home and I don't see a team like Indianapolis or Kansas City being able to get a road win in Foxboro in January. After that it's a crapshoot.
Is this team good enough to win a Super Bowl? No it's not but then neither was the 2001 team or those two teams the New York Giants had in the last six seasons so anything is possible. The saying goes we have Bill Belichick and Tom Brady and you don't and I like our chances.
Even after 14 games, 11 of which that have come down to the last two minutes or less, 8 of those 11 have been decided in the final minute and another 2 games went into overtime, you don't know how this will turn out. All I can say is hold on the ride is getting wilder by the week.
Game Notes
The spread was a pick 'em and the teams were UNDER the under/over line of 45.5. I took the Patriots and the over so I missed on both.
I am having a brutal season picking games I am now 4-10 vs. the spread in 2013 and 7 for 14 on calling the under/over.
Miami leads the overall series 51-46 including playoffs and is 34-15 as the home team.
This was the first loss in a game for the Patriots that would decide the AFC East title under Bill Belichick.
Miami snapped a seven game losing streak to the Patriots.
Since 2001 the Patriots are a NFL best 47-7 in December.
Since 2000 under Bill Belichick the team is 87-23 in the second half.
New England is 64-23 vs. the AFC East since 2000 in the regular season.
Patriots are 11-16 at Sun Life Stadium.
Bill Belichick is 18-12 vs. the Dolphins in his career. He is 18-10 against them as the head coach in New England.
Overall in his NFL career Belichick is 215-113. The 215 wins are good for 5th all-time in NFL history.
Miami head coach Joe Philbin is in his 2nd season as an NFL head coach and he has a 15-15 record since taking over.
He is 1-3 against New England in his career.
This is Tom Brady's 14th NFL season he is 17-7 vs. the Dolphins in his career. He is 64-30 on the road in the regular season.
He is 6-6 vs. the Dolphins in Miami.
Overall he is 146-43 as a starting QB and is 17-7 in the playoffs for an overall record of 163-50.
146 regular season career wins are 5th all-time. Dan Marino is 4th with 147.
357 TD passes in his career make him tied for 4th all-time with Drew Brees of New Orleans.
The Patriots Inactives were: LB Steve Beauharnais; WR Aaron Dobson; WR Kenbrell Thompkins, TE D.J. Williams; OL Chris Barker; DL Mike Buchanan and DE Jake Bequette.
RB LeGarrette Blount led the Patriots running backs with 47-yards on 11 carries.
WR Julian Edelman had 13 catches and 139-yards receiving to lead the Patriots.
New England was 9 for 17 for 53% on 3rd down conversions. They were 1 for 2 on 4th down.
The Pats were 1 for 4 in the red zone and 0 for 1 on goal to goal efficiency.
New England won the time of possession having the ball for 31:21.
Patriots had 29 first downs to 20 for the Dolphins.
LB Dont'a Hightower had 9 tackles to lead the team.
The New England defense allowed Miami 378 yards of total offense. The Patriots had 453 yards for the game.
The Patriots had 4 sacks and 5 QB hits.
Miami QB Ryan Tannehill is in his 2nd season and he is 15-15 overall.
He is 1-3 vs. New England.
The Dolphins were 4 for 11 for 36% on 3rd down conversions and 1 for 2 on fourth down.
Miami was 2 for 3 in the red zone and 1 for 1 on goal to go.
Tony Corrente was the referee for the game.
71,863 attended the game at Sun Life Stadium in Miami FL. It was partly cloudy and 84 degrees.
Offensive Player of the Game: Dolphins QB Ryan Tannehill was 25 of 37 for 312 yards; 3 TD's and 0 INT's and had a passer rating of 120.6.
Defensive Player of the Game: Patriots DE Chandler Jones had 3 tackles, 1 sack, 2 tackles for loss and 2 QB hits.
Next Week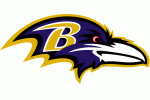 Up next: Baltimore Ravens
Location: M&T Bank Stadium, Baltimore MD
Date/Time: Sunday December 22 at 4:25 p.m.
TV Network: CBS