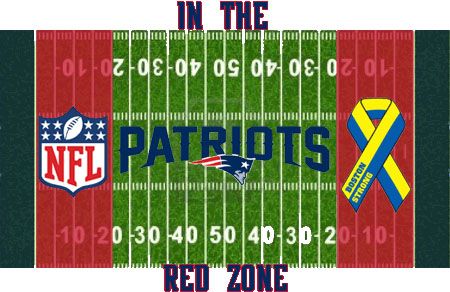 Well we could see that game coming from a mile away couldn't we? A struggling offense, which relied time and time again on the defense to bail them out on the road in a monsoon. You knew it wasn't going to be good.
I'm not even quite sure where to begin with that offensive cluster. Where I watched the game some fans were mad at offensive coordinator Josh McDaniels for some of the play selection. I'm not quite sure what they want him to call.
Is "43 razor right double Q tip Z asparagus red rocket catch the damn ball" in the playbook?
Or how about having a quarterback throw passes not at player's knees or five feet in front or behind them or short or too long? What about having receivers read the defense correctly and run the route they were supposed to?
I give Danny Amendola a lot of credit for coming back from the groin injury and playing in such crappy conditions. I really wish Rob Gronkowski had the balls to stand up to his father and tell him it's time to get on the field. The team needs him out there, he has been practicing fully for at least three weeks and taking hits. This is turning into the NFL's version of Derrick Rose.
Somebody needs to step on his father's throat and Gronk's balls and put the dude on the field.
The offense was pathetic only 15 first downs, 1 for 12 on third down, the sacks (4) and hits (8) allowed on Tom Brady was unheard of as they made an average defense (13th) look like the '85 Bears.
As for the defense what can I keep saying? They have been amazing and now with the loss of Vince Wilfork and Tommy Kelly getting hurt the linebackers really stepped up. Brandon Spikes had a huge game, Dont'a Hightower gets better all the time and Jerod Mayo's leadership on that side of the ball is a key.
That group is going to be the one's who have to come up big with the loss of Wilfork. And now we aren't sure about Kelly and as the ranks get thinner Bill Belichick and Matt Patricia will lean on that group even more.
Even the secondary stepped up again. They weren't as prolific as last week but they were solid when it was needed. And next week will be a huge challenge as they face Drew Brees and the New Orleans Saints.
Thanks for following and reading and enjoy the season. If you have any questions I am on Twitter or leave a comment.
Game Notes
The Patriots did not cover the spread (EVEN) and the teams were UNDER the under/over line of 45. I missed on both again as I took the Falcons and the under.
I am 1-4 vs. the spread in 2013 and 1 for 5 on calling the under/over.
The Patriots lead the series between the teams 14-9.
The Cincinnati win snapped a four game series losing streak.
Patriots are now 6-7 as the road team in the series.
The Patriots have forced a turnover in 32 consecutive games.
Since 1994 the Patriots are PLUS 151 in turnover differential best in the NFL by a wide margin.
Bill Belichick is 13-4 against the Bengals; 5-2 as the head coach in New England and 8-2 as the head coach in Cleveland.
Overall in his NFL career Belichick is 209-110. The 209 wins are good for 5th all-time in NFL history tied with Chuck Noll.
The team is 34-18 in consecutive road games under Belichick.
Bengals head coach Marvin Lewis has an overall record of 82-86 including playoffs.
He is 1-4 vs. New England in his career.
Tom Brady is 4-1 vs. the Bengals in his career. He is 63-27 on the road in the regular season.
Overall he is 140-40 as a starting QB and is 17-7 in the playoffs for an overall record of 157-47.
140 regular season career wins are 5th all-time. Dan Marino is 4th with 147.
341 TD passes in his career make him now 5th all-time. Hall of Famer Fran Tarkenton is 4th with 342.
Brady streak of throwing a TD pass in 52 consecutive games was broken on Sunday. It was the longest active streak and 2nd longest all time behind Drew Brees' record 54 game streak.
The Patriots Inactives were: WR Matthew Slater; RB Stevan Ridley; TE Rob Gronkowski; OL Chris Barker; LB Steve Beauharnais; WR Austin Collie and S Tavon Wilson.
RB LeGarrette Blount led the Patriots running backs with 51-yards on 12 carries.
RB Brandon Bolden had 6 catches to lead the Patriots. WR Danny Amendola led the team with 55-yards receiving on 4 catches.
New England was 1 for 12 for 8% on 3rd down conversions.
The Pats were 0 for 1 in the red zone and on goal to goal efficiency.
Cincinnati won the time of possession having the ball for 34:16
Bengals had 21 first downs to 15 for the Pats.
LB Brandon Spikes had his first INT of the season.
Spikes and S Devin McCourty each had 12 tackles to lead the team.
The New England defense allowed Cincinnati 341 yards of total offense. The Patriots had 248 yards for the game.
The Patriots had 4 sacks and 6 QB hits, DT Chris Jones had 1.5 sacks and 2 QB hits.
Cincinnati QB Andy Dalton improves to 22-17 overall including playoffs and he is 1-0 vs. New England.
The Bengals were 6 for 15 for 40% on 3rd down conversions and 1 for 1 on fourth down. It was the first 4th down conversion the Patriots have allowed this year (1 for 7).
Atlanta was 1 for 2 in the red zone and 1 for 1 on goal to go.
Gene Steratore was the referee for the game and it was 68 cloudy and raining.
64,259 attended the game at Paul Brown Stadium in Cincinnati OH.
Offensive Player of the Game: Former Patriots RB BenJarvus Green-Ellis had 67-yards on 19 carries and the games only TD for the Bengals.
Defensive Player of the Game: It is shared between Bengals DT Wallace Gilberry and Patriots LB Brandon Spikes. Gilberry had 4 tackles, 1 for loss, 2 sacks, 3 QB hits and he forced a fumble. Spikes had 12 tackles, 2 for loss, 1 pass defensed and 1 INT.
Next Week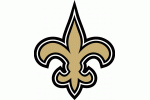 Up next: New Orleans Saints
Location: Gillette Stadium, Foxboro MA
Date/Time: Sunday October 13 at 4:25 p.m.
TV Network: FOX
Follow Steve on Twitter @SteveMichaelsII