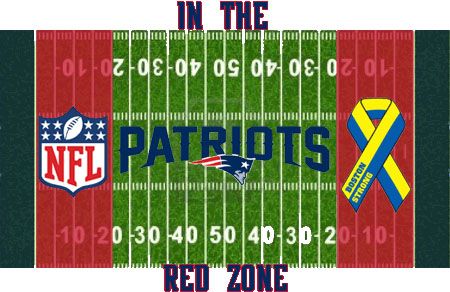 Last year, we saw the Boston Red Sox get booed so many times, I think we all lost count. But as I think back on things, especially during the Bill Belichick era, I can't remember a New England Patriots team getting booed.
Seriously, think back for a second and see if you can think of a time. I know I can't.
But that's exactly what the Patriots faithful did towards the team as they were trailing 17-3 at the half against the Miami Dolphins on Sunday afternoon at Gillette Stadium.
We all know Belichick is a master motivator of his players. Maybe he said "boys listen to that crowd, they're not happy, I'm not happy and I sure as heck hope you are happy."
Whatever he said or even the teams' leader Tom Brady said, it worked. The Patriots looked like a completely different team in the second half.
They did nothing on their first drive of the second half. But the next two drives went for touchdowns, one after a missed field goal and the other after a fumble recovery by Rob Ninkovich. That fumble recovery was his 11th since 2010, which just happens to be the most in the NFL in that time period.
So if you booed that team, shame on you.
Look, we all know this isn't the same offensive juggernaut we're used to seeing. Brady doesn't have all the same weapons he used to know. We know that.
But this team is 6-2 and leads the AFC East by two games over the New York Jets. They are tied for the third best record in the AFC with the Cincinnati Bengals, a team that beat the Pats.
And also remember, the Patriots defense is missing three players, one at each layer of the defense.
Vince Wilfork is done for the year, Jerod Mayo is done for the year and Aqib Talib has missed the past few games. Their replacements are stepping up in the next man up philosophy.
Chris Jones and Joe Vellano have been outstanding in the absence of Wilfork. Offensively, Danny Amendola has been in and out of the lineup with injuries. Something we should have all seen coming when he was signed due to his past injury.
Rob Gronkowski is back and sure he looks rusty. The timing with him and Brady is off. It'll get there though.
The hardest game on the schedule left is the Denver Broncos with Peyton Manning and the high octane offense. If the Patriots go 7-1 or 6-2 over the final eight games, I think we'll all be happy. We know that would get them into the playoffs. As far a bye is concerned, it depends on what happens with the rest of AFC.
It can happen folks, you just have to believe. I know I do.
To open the links up in a new tab or window, use Control+click
Bill Belichick Monday Press Conference Transcript [patriots.com]
Patriots comeback win over Miami draws 30-plus household rating for 40th straight game [patriots.com]
5 takeaways from the Patriots-Dolphins game [extra points]
Pats turn up the blitz [The Blitz]
Brady and his no-good Pats march [csn new england]
Solder: Patriots 'moving on' without Vollmer [csn new england]
Gostkowski provides Patriots needed consistency [csn new england]
Stat check: Contrast with turnovers [espn boston]
Vollmer injury spotlights OL depth [espn boston]
Upon Further Review: Patriots Week 8 [espn boston]
Brady on D&C: No injury that 'affects anything' [weei.com]
Schefter on D&C: Pats 'careful' at trade deadline [weei.com]
Why there's so much concern about 6-2 Patriots [weei.com]
As trade deadline looms, looking back at Patriots in-season deals under Bill Belichick [weei.com]
Patriots' 'O' line suffers its first major injury; Vollmer lost [providence journal]
For more Patriots love, head on over to the Boston Globe, Boston Herald, CSN New England, ESPN Boston, Providence Journal and WEEI websites.
Follow Ian on Twitter @soxanddawgs. And be sure to like us on Facebook as well.
Editor's note: Steve had some personal business to take care of for the beginning of the week so I got to write this weeks' ITRZ. So yes it's a little different format this week.