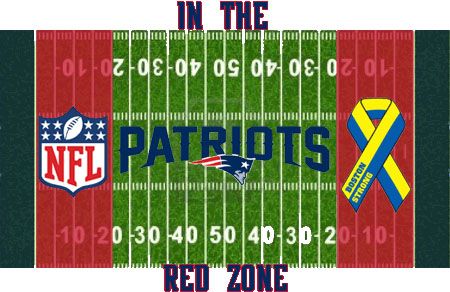 I can't really recall ever experiencing a sports day like Sunday. Two of Boston's biggest sports icons of this generation Patriots QB Tom Brady and Red Sox DH David Ortiz both on the backside of their wonderful careers delivered in the clutch mere hours apart.
Since Brady arrived in Foxboro in 2000 and Ortiz in Fenway in 2003 the two franchises have combined for 5 championships, 7 championship game appearances and 11 league championship appearances.
Think about the fates of both of these franchises. When Brady came on board in 2000 he held a clipboard as the 4th string quarterback. The Patriots had been mediocre after Bill Parcells left and we don't even want to remember what they were before he arrived. Then in 2001 Mo Lewis happened and Brady took over.
Bill Belichick wanted Brady as the quarterback to start that season but he knew after the Bernie Kosar fiasco in Cleveland he had to approach removing Drew Bledsoe differently. Mo Lewis rescued him and Brady assumed the Patriot throne.
At Fenway, Ortiz arrived in 2003 shortly after new ownership took over and Grady Little was the manager, Theo Epstein was the new boy wonder and after getting released by Minnesota Ortiz was expected to compete for at bats with of all people, Jeremy Giambi.
Then Ortiz showed he was the guy who belonged in the lineup and soon Giambi was gone. So gone after just 50 games played and 156 plate appearances and a .197 batting average Jason's little brother was never heard from again in the majors.
Ortiz showed he belonged in '03 he hit .288 with 31 HR and 101 RBI in just 128 games. In 2004 he became Big Papi and the Yankees daddy.
By 2004 Brady had won two Super Bowls and was on his way to a third. The fortunes in Foxboro and Fenway were forever changed and in amazing way they were intertwined.
Ortiz and Brady part of that amazing sports history for more than a decade pulled off the most amazing double play you may ever see on Sunday. Both teams struggled and sputtered at times and looked done. In fact many in Foxboro left Gillette Stadium when Brady threw that pick with nearly three minutes left.
What they missed was the New England defense standing tall and playing like the beast they are becoming. This is one of the best crunch time defenses I have seen in all my years of watching the Patriots. And mind you they had no Vince Wilfork, no Tommy Kelly, no Jerod Mayo and no Aqib Talib when the game was on the line.
It was guys like Chandler Jones and Chris Jones who came up big. Joe Vellano played his ass off, as did Kyle Arrington, Alfonzo Dennard and Devin McCourty. These guys gave Brady one more shot with 1:23 to play.
In a NBC Sports studio in New York Tony Dungy looked at Rodney Harrison and said they gave him too much time. Harrison who has see this many times agreed.
In the blink of an eye Brady had the Patriots 1st and ten at the New Orleans 17 yard line. A quick spike of the ball and now it's second down with 10 seconds and there's time for two shots at the end zone.
Brady only needed one. Final Score Patriots 30, Saints, 27.
Meanwhile hours later in the Back Bay of Boston the Red Sox found themselves once again being manhandled by the Detroit pitching staff. But a single by Shane Victorino and a RBI double by Dustin Pedroia woke them up. They were able to get into the Tigers bullpen that had looked so good just 24 hours before. On Sunday they imploded.
With the bases loaded, 2 outs and no where to go the Tigers closer Joaquin Benoit had to pitch to Ortiz. First pitch was an 86 MPH change up over the plate and senior Octobre lit it up and Fenway was bedlam as it has been many times before because of Ortiz.
The Sox would go on to win in the bottom of the ninth on a Jarrod Saltalamacchia single that scored Jonny Gomes for a 6-5 win. But that hit was almost anti-climatic like the 2004 World Series. For it was Ortiz who had the biggest hit.
It was 9-time Gold Glover and all-around good guy Torii Hunter trying his damndest to rob him and narrowly did. Either way we'd be talking about this game going into Game 3 on Tuesday. I'm glad we have something good to talk about.
If you're a Boston sports fan, for years you dreamed of days like this. Many years they seemed so, so far away. But because of two men named Brady and Ortiz they are no longer a dream they have become our sports reality.
I feel selfish because I just want to enjoy these two just a little longer please. I want to enjoy this season for just a while longer as well.
Thanks for following and reading and enjoy the season. If you have any questions I am on Twitter or leave a comment.
Game Notes
The Patriots covered the spread (MINUS 1) and the teams were OVER the under/over line of 50.5. I missed on both again as I took the Saints and the under.
I am having a brutal season picking games I am now 1-5 vs. the spread in 2013 and 1 for 6 on calling the under/over.
The Patriots lead the series between the teams 9-4.
New England has won 4 of the last 5 in the series.
Patriots are now 5-3 as the home team in the series.
The Patriots have forced a turnover in 33 consecutive games.
Since 1994 the Patriots are PLUS 152 in turnover differential best in the NFL by a wide margin.
Since October 2003 the Patriots are an NFL best 36-8 in October games including a home record of 21-1
Since Gillette Stadium opened in 2002 the Patriots are 77-15 at home in the regular season. They are 20-4 in that span against NFC teams at the Razor.
They have won 27 of their last 32 October games.
Bill Belichick is 4-1 vs. the Saints in his career. He is 3-1 as the Patriots head coach and was 1-0 while with the Browns.
Overall in his NFL career Belichick is 210-110. The 210 wins are good for 5th all-time in NFL history.
Saints head coach Sean Payton is in his 7th season with the team, he is 67-35 in the regular season since taking over and is 5-3 in the playoffs for an overall record of 72-38.
He is 1-1 vs. New England in his career.
Tom Brady is 3-1 vs. the Saints in his career. He is 78-13 at home in the regular season. He is 36-9 vs. the NFC.
Overall he is 141-40 as a starting QB and is 17-7 in the playoffs for an overall record of 158-47.
141 regular season career wins are 5th all-time. Dan Marino is 4th with 147.
342 TD passes in his career tie him for 4th all-time with Hall of Famer Fran Tarkenton.
The come back win was the 32nd of Brady's career and 2nd this season (at Buffalo, Week 1).
The Patriots Inactives were: WR Matthew Slater; RB Leon Washington; TE Rob Gronkowski; OL Chris Barker; WR Josh Boyce; DT Tommy Kelly and S Tavon Wilson.
RB Stevan Ridley led the Patriots running backs with 96-yards on 20 carries and 2 TD's.
Rookie WR Aaron Dobson had 6 catches for 63 yards to lead the Patriots.
New England was 5 for 15 for 33% on 3rd down conversions. They were 1 for 3 on 4th down.
The Pats were 3 for 5 in the red zone and 2 for 3 on goal to goal efficiency.
New England won the time of possession having the ball for 31:51
Patriots had 26 first downs to 20 for the Saints.
DB Kyle Arrington had his first INT of the season.
Rookie DT Joe Vellano had 8 tackles to lead the team.
The New England defense allowed New Orleans 361 yards of total offense. The Patriots had 376 yards for the game.
The Patriots had 1 sack and 3 QB hits, DE Chandler Jones had 1 sacks and 2 QB hits.
New Orleans QB Drew Brees drops to 104-71 in his career in the regular season and 5-3 in the playoffs for an overall record of 109-74 in 13 seasons.
He is 3-1 vs. New England in his career.
The Saints were 5 for 14 for 36% on 3rd down conversions.
New Orleans was 2 for 3 in the red zone and 2 for 2 on goal to go.
Tony Corrente was the referee for the game and it was 59 and partly cloudy.
68,756 attended the game at Gillette Stadium in Foxboro MA.
Offensive Player of the Game: Patriots RB Stevan Ridley had 20 carries for 96-yard rushing and 2 TD's.
Defensive Player of the Game: It is shared between Patriots CB Aqib Talib (1 pass defensed) and CB Kyle Arrington (3 tackles, 1 INT and 2 passes defensed) who shut down Saints All-World TE Jimmy Graham. Graham was targeted 6 times and had no catches. It was the first time he was shutout in a game since his rookie season of 2010.
Next Week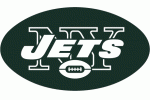 Up next: New York Jets
Location: MetLife Stadium (The Snoopy), East Rutherford NJ
Date/Time: Sunday October 20 at 1 p.m.
TV Network: CBS
Follow Steve on Twitter @SteveMichaelsII