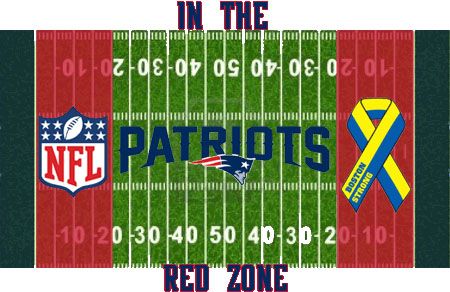 It is what it is.
We all saw it there's not much sense in rehashing it. The better team won Sunday end of story. Denver 26, New England, 16 and it wasn't even as close as the final score looks.
They were better on offense. They ran the ball better, they passed better, they blocked better, they protected their quarterback better, they had more first downs, they were better on 3rd down, they were better on big plays, they had the ball more and scored more points.
They were better on defense. They tackled better, they defended better, they rushed the quarterback better, they stopped the pass and the run better, and they didn't give up big plays or first downs.
In all my years as a Patriots fan I have never used injuries as an excuse and I won't start now and I go back to Chuck Fairbanks bolting to Colorado. Every team suffers injuries; the remaining teams at this time of year look like a mash unit it wasn't just the Patriots.
In recent years we have played significant time without guys like Tom Brady, Vince Wilfork, Jerod Mayo, Rob Gronkowski, Stephen Gostkowski, Danny Amendola, Rodney Harrison, Tedy Bruschi and many others. It will happen again and like he always has Bill Belichick will ask for the next player to step forward and produce.
I don't have a full list of Patriots free agents but off the top of my head they include CB Aqib Talib, LB Brandon Spikes, DT Tommy Kelly, DE Andre Carter, RB LeGarrette Blount, WR Julian Edelman and I am sure a host of others. Players will come and go but the upper leadership and the colors remain the same and regardless of who is on the roster Week 1 of the 2014 season you know this franchise will compete. It's instilled in their DNA now.
Now longer will we ever see a 1-15, 3-13 or even a 5-11, I hope we never see another 8-8 or 7-9 but you never know. A few times in the last handful of seasons the team could have turned one of those 7-9 seasons out but pride and the way they play and who they play for wouldn't allow them to phone it in.
This year could have been an 8-8 or 7-9 season but thankfully it wasn't and this team went so much farther than I ever thought they would. I was very afraid of both a late season collapse or getting the wrong playoff matchup and going 1 and done.
This team fought all season long, they won 12 games, were the second seed in the AFC, earned a playoff bye week and a home game then the wheels finally fell off in Denver.
It has now been 9 seasons since the last Super Bowl Championship and there are only two players left from any of those wins. Sure they've been to two more Super Bowls since, and 5 AFC Championship games but the games they won 10, 12 years ago are the games they are losing today.
I truly trust Belichick and the Kraft family will keep this team competitive for seasons to come and change the big game losses. As Patriots fans we have been blessed with some great teams and it's because of a handful of people. Robert Kraft, his late wife Myra, their kids especially team President Jonathan Kraft, Belichick, the scouting staff and those who did their jobs in Foxboro helping build this franchise and then moved on to other places.
If you look at the last few NFL Dynasties Patriots of the 2000's, Cowboys of the 1990's, 49ers of the 1980's and the Steelers of the 1970's a couple of things should jump out at you.
First New England managed to do this in the free agency, salary cap era that is truly staggering. To have such great cap management is a huge part of what the team does that puts them in this position year after year.
Second is the Patriots have not had the down years. Since winning 3 Super Bowls in four seasons New England has not had a season in the last 9 worse than 10-6, which they did twice in 2005 and 2009. Looking at those other dynasties 9 years removed is much different.
Pittsburgh in the 9-year post dynasty period put out an 8-8, a 7-9, a 6-10 and a 5-11 that's 4 seasons of .500 or below. San Francisco meanwhile in their 9 years post dynasty had a 6-10 season and a 4-12 and in subsequent years beyond the initial 9-year period they really started to unravel and had 8 consecutive seasons or .500 or worse football. Dallas meanwhile since their last title has become the poster child for mediocrity. In the 9-year period after the last championship the Cowboys put up an 8-8, a 6-10 and three 5-11 seasons.
So while we as a fan base are hurting today and feeling disappointed with the end of our season I can pretty safely say we've been damn lucky.
Thanks for reading as always. It's been fun even though every year it becomes harder and harder to find the time and the drive to do the research for the weekly game previews and to write them.
Hopefully after some time off I will be ready for next season.
Game Notes
The spread was Patriots PLUS 6 and the teams were UNDER the under/over line of 56. I took the points (Patriots) and took the over. I missed on both.
I finished 6-12 vs. the spread in 2013 and 9 for 18 on calling the under/over.
The Broncos lead the playoff series with the Patriots, 3-1. Overall they lead the series 28-20 including the postseason.
The loss snaps New England's four game win streak against Denver.
Patriots are 9-19 in Denver all-time including 0-3 in the post season.
The Patriots are now 25-18 all-time in the playoffs.
They are 7-3 in the Conference Championship Game and they are 3-2 as the road team in the Conference Championship.
They are 6-10 in playoff games as the road team.
Bill Belichick is 7-11 vs. the Broncos overall in his career. He is 7-7 as the head coach in New England including 1-2 in the playoffs.
Overall in his NFL career Belichick is 199-105 in his 19th NFL season as a head coach. He is 163-61 with New England and 36-44 with Cleveland. He is 19-9 in the playoffs, 18-8 as head coach of the Patriots in the post season.
Belichick's 19 postseason wins tie him for 2nd all-time with Don Shula (19) and he is one away from career leader Tom Landry (20).
Overall in his NFL career Belichick is 218-114. The 218 wins are good for 5th all-time in NFL history.
This is John Fox's third season as the head coach in Denver he is 34-14 in the regular season and 3-2 in the playoffs for an overall record of 37-16. Prior to that Fox was the head coach of the Carolina Panthers for 9 seasons and had a record of 73-71 in the regular season and 8-5 in the playoffs. Combined between Denver and Carolina he is 107-85 in the regular season and 11-7 in the playoffs for an overall mark of 118-92.
Fox is 2-6 vs. New England as a head coach including 1-2 in the post season combined between Denver and Carolina.
This is Tom Brady's 14th NFL season he is 5-7 vs. the Broncos in his career including 1-2 in the playoffs. He is 65-30 on the road in his career and 3-3 on the road in the playoffs for an overall road record of 68-33.
Denver is the only team Brady has a losing record against.
Overall he is 148-43 as a starting QB and is 18-8 in the playoffs for an overall record of 166-51.
He made his 26th career playoff start most in NFL history.
His 18 postseason wins are most in NFL history.
The Patriots Inactives were: WR Kenbrell Thompkins; TE D. Williams, LB Steve Beauharnais; OL Chris Barker; DT Isaac Sopoaga; DE Jake Bequette and DB Justin Green.
RB Shane Vereen led the Patriots running backs with 34-yards on 4 carries.
WR Julian Edelman had 10 catches and 89-yards receiving to lead the Patriots.
New England was 6 for 12 for 50% on 3rd down conversions. They were 1 for 2 on 4th down.
The Pats were 2 for 3 in the red zone and 1 for 1 on goal to goal efficiency.
Denver won the time of possession having the ball for 35:44.
Patriots had 19 first downs to 27 for the Broncos.
S Devin McCourty had 9 tackles to lead the team.
The New England defense allowed Denver 507 yards of total offense. The Patriots had 320 yards for the game.
The Patriots had 0 sacks and 0 QB hits.
Denver QB Peyton Manning played 14 years in Indianapolis and was 141-67 in the regular season and 9-10 in the post season for an overall record of 150-77.
In his second season in Denver he is 26-6 and 2-1 in the post season for an overall record of 28-7.
For his career he is 167-73 in the regular season and 11-11 in the post season for an overall record of 178-84.
In his career he is 8-14 vs. New England including 2-2 in the playoffs.
The Broncos were 7 for 13 for 54% on 3rd down conversions and 1 for 1 on fourth down.
Denver was 2 for 3 in the red zone and 2 for 4 on goal to go.
Tony Corrente was the referee for the game.
77,110 attended the game at Sports Authority Field at Mile High Stadium in Denver CO. It was sunny and 63 degrees.
Offensive Player of the Game: Broncos QB Peyton Manning was 32 of 43 for 400 yards, 0 INT and he was not sacked or hit.
Defensive Player of the Game: Broncos DT Terrance Knighton of Windsor CT had 4 tackles, 1 sack, 2 tackles for loss and 1 QB hit.
Next Week
End of Season.