The New England Patriots signed 7th round draft pick S Alfonzo Dennard, known to his friends as "Fonzie" to a four-year contract. Monetary terms were not disclosed but rumor is he's down at Arnold's buying the gang dinner.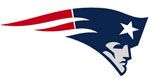 Dennard, who played his college ball at Nebraska, is facing criminal charges stemming from an April 21 incident in Lincoln NE when he got into a fight with another man. It took four officers to subdue him and he is facing charges for 3rd degree assault, 3rd degree assault on a police officer and resisting arrest.
Head coach Bill Belichick said the team doesn't believe that is the type of person Dennard is and that people make mistakes. He added that they believe in him and have no issue with the charges.
The team also signed its other 7th round pick WR Jeremy Ebert of Northwestern, the team did not offer a contract to Richard Roeper.
Ebert also signed a four-year deal with the team and with these signings the team has locked up 3 of its 2012 draft picks.
Yet to sign are 1st round picks DE Chandler Jones and LB Dont'a Hightower, 3rd round pick DE Jake Bequette and 6th rounder S Nate Ebner.
The Patriots also announced they signed rookie free agent OL Jon Opperud out of Montana. He is not to be confused with former Red Sox first baseman Jon Olerud.
The 6 foot 7, 300 pounder was originally signed on April 29th by Seattle but was released on Tuesday. He can play either tackle or guard.
Follow Steve on Twitter @SteveMichaelsII