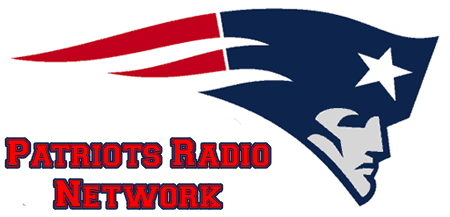 For the 2013 season, New England Patriots fans can listen to every play of every game on the "Safety Insurance, 98.5 The Sports Hub, Patriots Radio Network". Each game, home and away, from preseason to post season is broadcast from the three-time Super Bowl Champions flagship station, WBZ-FM in Boston.
With the retirement of the legendary Gil Santos after the 2012 season the Patriots have a new play-by-play announcer for the first time since 1991. New to the booth for this season is the former voice of Navy Football for the past 16 seasons Bob Socci.
In addition to Navy Football, Socci (pronounced so-she) has spent the first half of the 2013 as the radio voice of the Pawtucket Red Sox and is the lead announcer for CBS Sports Networks coverage of Patriot League basketball games.
Joining Socci in the booth is Patriots color analyst Scott Zolak who came into the booth last season after one season as the sideline reporter. Zolak is a former 4th round draft choice of the Patriots as a quarterback out of the University of Maryland in 1991. He was with the Patriots from 1991-98 and spent 1999 with the Miami Dolphins.
To get you ready for the game, make sure you tune in along the Patriots Radio Network three hours prior to game time for Patriots Preview and stay for three hours after the game with Patriots Postgame. Veteran TV and radio personality Gary Tanguay hosts both shows and is joined by former University of Rhode Island lineman Andy Gresh for analysis both before and after the game.
Patriots Preview is an information packed prelude to kickoff, and has the only game-day interviews with head coach Bill Belichick and Patriots president Jonathan Kraft.
Patriots Postgame wraps up the game with a breakdown of the game, live press conferences with the players who made a difference and reaction from you, the fans.
In addition to the Patriots Radio Network, ESPN has signed an agreement with the team to provide out of market broadcasts of the teams games in 2013. Patriots game will be broadcast nationally in all of the non-local team markets with ESPN announcers calling the games.
NFL game feeds are also available with a subscription to Sirius Satellite Radio and you can also receive NFL games on XM Satellite Radio with a "XM Premier Package" subscription added to your regular XM account.
A full look at the stations in Patriots Radio Network after the jump.
Below is a list of the stations in the Patriots Radio Network.
Patriots Radio Network Affiliates
Massachusetts
WBZ
Boston
98.5 FM
WAQY
Springfield
102.1 FM
WBEC
Pittsfield
1420 AM
WPKZ
Fitchburg
1280 AM
WNAW
North Adams
1230 AM
WBSM
New Bedford
1420 AM
WPVQ
Greenfield
95.3 FM
WSAR
Fall River
1480 AM
WWFX
Worcester
100.1 FM
WXTK
Hyannis
95.1 FM
Maine
WBLM
Portland
102.9 FM
WEBB
Augusta
98.5 FM
WEZQ
Bangor
98.5 FM
Connecticut
WUSC
Hartford
97.9 FM
WINY
Putnam
1350 AM
WMOS
New London
102.3 FM
New Hampshire
WFNQ
Nashua
106.3 FM
WPKQ
North Conway
103.7 FM
WSAK
Hampton
102.1 FM
WSHK
Portsmouth/Dover
105.3 FM
WNNH
Concord
99.1 FM
WEMJ
Laconia
1490 AM
WLNH
Laconia
98.3 FM
WXXK
Lebanon
100.5 FM
WINQ
Keene
98.7 FM
Vermont
WBTN
Bennington
1370 AM
WCPV
Burlington
101.3 FM
WEXP
Rutland
101.5 FM
WORK
Barre/Montpelier
107.1 FM
WKVT
Brattleboro/Keene
92.7 FM
WIKE
Newport
1490 AM
WSTJ
St. Johnsbury
1340 AM
Rhode Island
WPRO
Providence
630 AM
WEAN
Providence
99.7 FM
New York
WUSP
Utica
95.5 FM
WUSP
Utica
1550 AM
WRCK
Utica
1480 AM
Follow Steve on Twitter @SteveMichaelsII