New England Patriots QB Tom Brady leads the way on the Associated Press 2010 NFL All-Pro Team as he was an unanimous choice receiving votes from all 50 AP writers. He's joined on the team by his teammates, guard Logan Mankins and inside linebacker Jerod Mayo.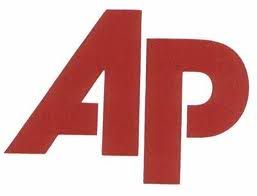 This is Brady's second time being honored as a first-team AP All-Pro. He was a second-team selection in 2005.
The AFC led the way with a total of 18 players, with nine on offense, seven on defense and two on special teams. The team with the most players from the NFC was the Chicago Bears and the Atlanta Falcon who had two selections. The Baltimore Ravens were tied with three players with the New England Patriots in the AFC.
The Patriots also put offensive tackle Sebastian Vollmer, nose tackle Vince Wilfork and cornerback Devin McCourty on the AP 2010 NFL All-Pro Second Team.
For a full look at both teams, click on the read more button below if you're on the home page.
AP 2010 NFL All-Pro First Team

OFFENSE

DEFENSE

QB

Tom Brady, New England

DE

Julius Peppers, Chicago

RB

Arian Foster, Houston

DT

Haloti Ngata, Baltimore

RB

Jamaal Charles, Kansas City

DT

Ndamukung Suh, Detroit

FB

Vonta Leach, Houston

DE

John Abraham, Atlanta

WR

Roddy White, Atlanta

OLB

Clay Matthews, Green Bay

WR

Reggie Wayne, Indianapolis

ILB

Jerod Mayo, New England

OT

Jake Long, Miami

ILB

Patrick Willis, San Francisco

OG

Jahri Evans, New Orleans

OLB

James Harrison, Pittsburgh

C

Nick Mangold, NY Jets

CB

Nnamdi Asomugha, Oakland

OG

Logan Mankins, New England

CB

Darelle Revis, NY Jets

OT

Joe Thomas, Cleveland

S

Ed Reed, Baltimore

TE

Jason Witten, Dallas

S

Troy Polamalu, Pittsburgh

PK

Billy Cundiff, Baltimore

P

Shane Lechler, Oakland

–

KR

Devin Hester, Chicago
AP 2010 NFL All-Pro Second Team:
OFFENSE
RB – Michael Turner, Atlanta Falcons; Adrian Peterson, Minnesota Vikings
FB – Ovie Mughelli, Atlanta Falcons
WR – Brandon Lloyd, Denver Broncos; Calvin Johnson, Detroit Lions; Dwayne Bowe, Kansas City Chiefs
TE- Antonio Gates, San Diego Chargers
OT – Jason Peters, Philadelphia Eagles; Sebastian Vollmer, New England Patriots
OG – Chris Snee, NY Giants; Carl Nicks, New Orleans Saints
C – Maurkice Pouncey, Pittsburgh Steelers
Since Tom Brady was an unanimous choice at QB, the slot is vacant on the second team.
DEFENSE
DE – Justin Tuck, NY Giants; Osi Umenyiora, NY Giants
DT – Vince Wilfork, New England Patriots; Kyle Wiliams, Buffalo Bills
OLB – DeMarcus Ware, Dallas Cowboys; Cameron Wake, Miami Dolphins
ILB – Ray Lewis, Baltimore Ravens; Brian Urlacher, Chicago Bears
CB – Devin McCourty, New England Patriots; Charles Woodson, Green Bay Packers
S – Nick Collins, Green Bay Packers; Antrel Rolle, NY Giants; Eric Weddle, San Diego Chargers; Malcolm Jenkins, New Orleans Saints; Chris Harris, Chicago Bears; Michael Huff, Oakland Raiders; Michael Griffin, Tennessee Titans; Darren Sharper, New Orleans Saints
SPECIAL TEAMS
PK – David Akers, Philadelphia Eagles
P – Mat McBriar, Dallas Cowboys
KR – Leon Washington, Seattle Seahawks