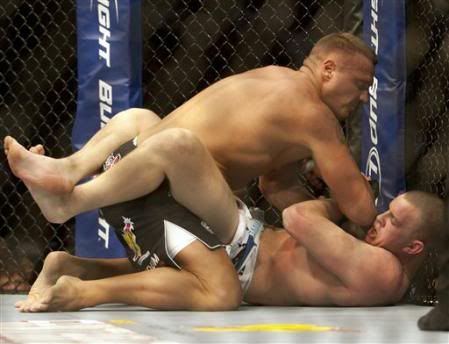 Standing at 6'11", Stefan Struve is the tallest fighter in the UFC. With long legs, he can use those to his advantage when he's on the ground.
And that's exactly what he did on Saturday night at the Bell Centre in Montreal, Quebec as he scored a TKO win (punches over Sean McCorkle at 3:55 of the first round.
With McCorkle on top of him, he was able to use his long legs to flip McCorkle on his back where he then proceeded in a little ground and pound until the fight was stopped.
Here's the video for you to enjoy:
{flvremote}http://ianbethune.com/struve1211.flv|375|281{/flvremote}
Photo credit: AP Photo