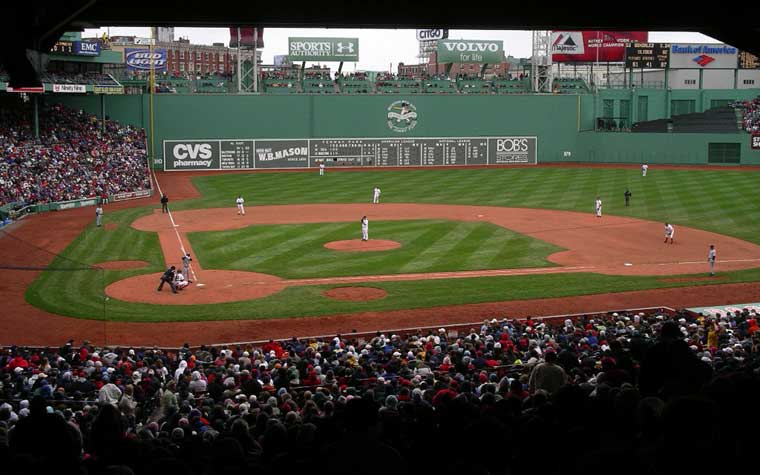 With the 2011 Major League Baseball season underway less than a week comes a report from Joshua Nichols published on Internet Broadcasting called "Take Me Out To Baseball's 5 Best Ballparks".
While some of the selections did not surprise me, like PNC Ballpark, home of the Pittsburgh Pirates and AT&T Park, home of the World Champion San Francisco Giants. The fact that baseballs two OLDEST parks, Wrigley Field home of the 1908 World Champion Chicago Cubs and Fenway Park, home of our beloved Red Sox also made the list.
He says that since 1992's debut of Camden Yards in Baltimore no more than 19 ballparks have made their debuts, including Target Field the new home of the Minnesota Twins in 2010. And next year the Florida Marlins, will be renamed the Miami Marlins and enter a new park at the site of the old Orange Bowl.
Nichols lists the Top 5 as Safeco Field, the retractable roof home of the Seattle Mariners, was fifth. PNC took fourth place, Wrigley Field was third, AT&T was second and Fenway, which has undergone numerous renovations in the nearly decade long ownership of John W. Henry and Co. took the top prize.
I was kind of surprised Fenway was first but then I haven't been there since 2005 and I was more than shocked that my favorite park, Camden Yards only pulled an honorable mention. Others in that category are Kauffman Stadium in Kansas City, San Diego's PETCO Park, Coors Field in Denver and Detroit's Comerica Park.
Photo credit: Baseball Pilgrimages