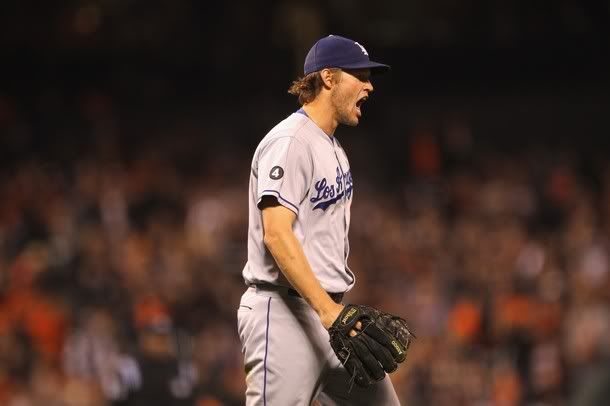 Day four of the Baseball Writers' Association of America (BBWAA) end of the year awards for the 2011 MLB season and now we know who is the winner of the NL Cy Young Award for the 2011 season.
The BBWAA voters decided that 23-year-old Clayton Kershaw of the Los Angeles Dodgers was their choice as the winner of the 2011 Cy Young.
Kershaw, who's been compared to a young Sandy Koufax, was 21-5 with a 2.28 ERA in 33 starts. He had five complete games, two of which were shutouts. He also struck out 248 in just 233.1 innings.
Next up in the BBWAA awards will be the AL MVP which will be presented next Monday, November 21st. The final award of the season will be the NL MVP that will be awarded on Tuesday, November 22nd.
The 2011 AL & NL Rookie of the Year Awards were presented on Monday, the 2011 AL Cy Young Award on Tuesday and the 2011 AL & NL Manager of the Year Awards on Wednesday.
For a full look at the 2011 NL Cy Young Award voting totals, click on the read more button below if you're on the home page.
Follow Ian on Twitter @soxanddawgs. And be sure to like us on Facebook as well.
Photo credit: Getty Images