While awards won't ease the pain of what happened to the 2011 Boston Red Sox, it is nice to see some of them being honored.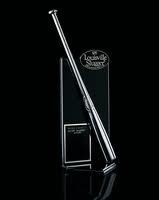 Last night, three members of the 2011 Red Sox won AL Gold Glove Awards. And on Wednesday, three members of the Red Sox were presented with AL Silver Slugger Awards.
They are Jacoby Ellsbury (outfield), Adrian Gonzalez (1B) and David Ortiz (DH).
Here's the release from the Red Sox:
Red Sox outfielder Jacoby Ellsbury, first baseman Adrian Gonzalez and designated hitter David Ortiz have all been selected to the 2011 American League Louisville Slugger Silver Slugger Team.
Silver Slugger Awards are presented annually to the top offensive players at each position in both the American and National Leagues by vote of managers and coaches.
Boston is the only team with three Silver Slugger winners in 2011 and it marks just the second time that three Red Sox players have won the award in the same year, previously accomplished in 2005 when Ortiz (DH), Manny Ramirez (OF) and Jason Varitek (C) were all selected. Boston has been represented on the AL Silver Slugger Team in each of the last 11 seasons beginning in 2001 and Red Sox players have won 36 Silver Sluggers since the award's inception in 1980. Ellsbury and Gonzalez, who were also selected to the American League Rawlings Gold Glove Team yesterday, are the first Red Sox teammates to take home both awards in the same season. Dwight Evans (OF, 1981), Ellis Burks (OF, 1990), Jason Varitek (C, 2005) and Dustin Pedroia (2B, 2008) are the only other Red Sox players to accomplish the feat.
Ellsbury earned his first Silver Slugger Award after batting .321 (212-for-660) while setting career-highs with 46 doubles, 32 home runs, 119 runs scored, 105 RBI and 52 walks. The 28-year-old led the Majors with both 364 total bases, the most by any team's primary leadoff hitter since San Francisco's Bobby Bonds in 1973 (341), and 83 extra-base hits, and also ranked among American League leaders in hits (3rd), RBI (T-6th), runs (3rd), batting average (5th), slugging percentage (6th, .552), OPS (5th, .928), stolen bases (4th, 39), doubles (T-3rd), home runs (T-5th), multi-hit games (T-5th, 59), average vs. right-handers (3rd, .337), home average (6th, .326), road average (6th, .316), day average (2nd, .356) and average with runners in scoring position (4th, .366).
A first-time All-Star and the American League Comeback Player of the Year in 2011, Ellsbury was just the fourth player in Major League history to accumulate at least 200 hits, 30 home runs, 100 RBI and 35 stolen bases in a season. He became the first Red Sox player ever to compile a season with at least 30 homers and 30 stolen bases and also became the first player in franchise history with a 30 homer/100 RBI season while serving as leadoff hitter. Ellsbury is the eighth Red Sox outfielder to win a Silver Slugger Award, the first since Jason Bay in 2009, and is one of three center fielders in club history to be honored as a Silver Slugger, along with Tony Armas (1984) and Ellis Burks (1990).
For more on Gonzalez and Big Papi as well as the full list of the 2011 AL & NL Silver Slugger Award winners, please click on the read more button below if you're on the homepage.
For Gonzalez, 29, this marks his first career Silver Slugger Award. The left-handed batter led the Majors with 66 multi-hit games and matched Texas' Michael Young for the Major League lead with 213 hits, tied for the fourth-highest single-season total in team history. He finished second in the Majors with a .338 batting average (630 AB), trailing only Detroit's Miguel Cabrera (.344), and also ranked among AL leaders in RBI (3rd, 117), total bases (2nd, 345), doubles (T-6th, 45), extra-base hits (5th, 75), runs (5th, 108), slugging percentage (7th, .548), on-base percentage (3rd, .410), OPS (3rd, .957), intentional walks (3rd, 20), home average (3rd, .347), road average (3rd, .329), night average (4th, .348), day average (7th, .316), average vs. right-handers (2nd, .347) and average with runners in scoring position (6th, .337). Additionally, he finished second in the circuit with 30 go-ahead RBI and ranked third with 17 game-winning RBI.
An All-Star for the fourth straight season in 2011, Gonzalez was the only Major Leaguer to finish the year with at least 200 hits and 115 RBI. He is just the second Red Sox first baseman ever to win a Silver Slugger Award, along with Mo Vaughn in 1995, and is one of six players to win a Silver Slugger in their first season with the Red Sox, joining Carney Lansford in 1981 (3B), Don Baylor in 1986 (DH), Manny Ramirez in 2001 (OF), Bill Mueller in 2003 (3B) and Adrian Beltre in 2010 (3B).
This marks Ortiz's fifth time as the designated hitter on the American League Silver Slugger team after earning the honor in four straight seasons from 2004-07. He passes Edgar Martinez and Paul Molitor, each of whom received the honor four times at the position, for the all-time lead in Silver Slugger Awards as a DH. The 35-year-old hit .309 with 162 hits, 70 extra-base hits, 40 doubles, a .398 on-base percentage, .554 slugging percentage and .953 OPS in 2011, all his best marks since 2007. He finished among overall AL leaders in average (6th), slugging (4th), on-base percentage (4th), OPS (4th), multi-hit games (9th, 51), extra-base hits (T-9th), walks (T-9th, 78), intentional walks (8th, 12), home average (4th, .342) and average vs. left-handed pitchers (8th, .329). Ortiz made all but two of his 138 starts this past season at DH, with two starts at first base during Interleague Play, and led all designated hitters in average, on-base percentage, slugging percentage, OPS, extra-base hits, home runs (29), RBI (96), runs (84), walks and total bases (291).
With his 29 homers in 2011, Ortiz recorded his eighth season with at least 25 home runs, passing Jim Rice (7 seasons) for the second-most 25-homer campaigns ever for a Red Sox batter behind only Ted Williams (14). He also reached the 20-homer mark for the 10th straight year since 2002, and joins Albert Pujols and Alfonso Soriano as the only Major Leaguers with at least 20 homers in each season in that time. Selected as an All-Star for the seventh time, Ortiz set the all-time mark for RBI as a DH on April 2 with his 1,004th at the position, passing Edgar Martinez (1,003). He ended the season with 1,094 career RBI as a designated hitter and also holds the all-time mark for home runs at the position with 333.
Follow Ian on Twitter @soxanddawgs. And be sure to like us on Facebook as well.