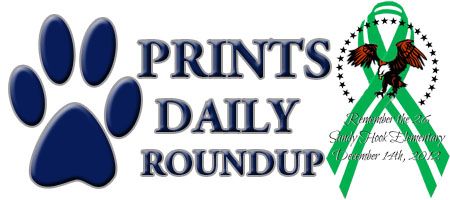 Paw Prints is our daily look at the happenings for the UConn Huskies football, men's basketball and women's basketball teams as well as the other sports the student-athletes engage in. We will do our best to bring you the links from all of the media that covers the Huskies on a daily basis. As always, links can be found by clicking on the read more button below if you're on the home page.
Thank you for stopping by and making SOX & Dawgs your home for UConn Huskies news.
To open the links up in a new tab or window, use Control+click
UConn Football links
Rentschler Field Gets New Look For UConn Football [sox & dawgs]
Manuel addresses team and then does same with media [jim fuller – new haven register]
Leicester (Mass.) RB/LB commits to UConn [jim fuller – new haven register]
Graham Stewart happy to be home [jim fuller – new haven register]
Former Huskies in action tonight [jim fuller – new haven register]
McCummings Came To Camp Out Of Shape, Takes Blame For Injury [hartford courant]
Xavier grad, Florida transfer Graham Stewart already making mark with Huskies [new haven register]
UConn Women's Basketball links
Dolson excited about senior year, beyond [carl adamec – snyuconn.com]
Hartley Is Back On Her Game [uconnhuskies.com]
UConn Men's Basketball links
UConn is Finally Free of APR, Nate Miles-Induced Penalties [david borges – new haven register]
UConn-Florida Game To Be Held At Gampel Pavilion, Huskies Fans Are Thrilled [college spun]
Other UConn related links
W. Rowing. Alison Abrams Named Assistant Rowing Coach [uconnhuskies.com]
Follow Ian on Twitter @soxanddawgs. And be sure to like us on Facebook as well.
#huskies #ncaa @uconnhuskies #bleedblue #ringthebell