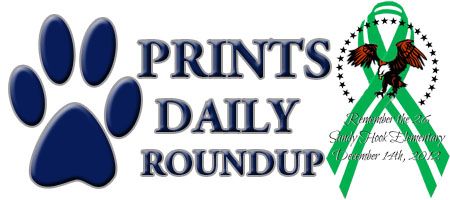 Paw Prints is our daily look at the happenings for the UConn Huskies football, men's basketball and women's basketball teams as well as the other sports the student-athletes engage in. We will do our best to bring you the links from all of the media that covers the Huskies on a daily basis. As always, links can be found by clicking on the read more button below if you're on the home page.
Thank you for stopping by and making SOX & Dawgs your home for UConn Huskies news.
To open the links up in a new tab or window, use Control+click
UConn Football links
c
UConn Women's Basketball links
Hartley and Mosqueda-Lewis Combine to Score 25 Points in Team USA's 120-32 Win Over Mali [uconnhuskies.com]
UConn Men's Basketball links
Jeremy Lamb hits game-winner in Orlando Summer League [kevin duffy – ct post]
Jeremy Lamb Summer League Game Winner [uconn huskies basketball]
Albertus Magnus Names Abromaitis New AD [uconnhuskies.com]
Other UConn related links
No Memphis Blues in the American Athletic Conference [david borges – new haven register]
M. Track. Men's Track & Field Announces Incoming Class [uconnhuskies.com]
Follow Ian on Twitter @soxanddawgs. And be sure to like us on Facebook as well.