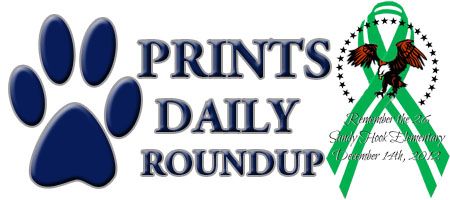 Paw Prints is our daily look at the happenings for the UConn Huskies football, men's basketball and women's basketball teams as well as the other sports the student-athletes engage in. We will do our best to bring you the links from all of the media that covers the Huskies on a daily basis. As always, links can be found by clicking on the read more button below if you're on the home page.
Thank you for stopping by and making SOX & Dawgs your home for UConn Huskies news.
To open the links up in a new tab or window, use Control+click
UConn Football links
Report: Jason Sylva commits to UMass [jim fuller – new haven register]
The American Football Summer Kickoff Is Monday And Tuesday [uconnhuskies.com]
UConn Women's Basketball links
Stewart Scores Game-High 16 Points to Lead USA U19's to Gold Medal [uconnhuskies.com]
UConn Men's Basketball links
A.J. Price Likes the Potential of Kentan Facey, Amida Brimah (Who Resembled Two Ex-UConn Players on Sunday) [david borges – new haven register]
Player Profile: Shabazz Napier [uconn huskies basketball]
Two incoming UConn big men square off in Greater Hartford Pro-Am [new haven register]
Follow Ian on Twitter @soxanddawgs. And be sure to like us on Facebook as well.