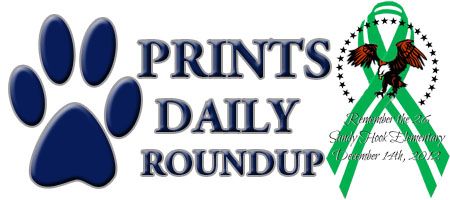 Paw Prints is our daily look at the happenings for the UConn Huskies football, men's basketball and women's basketball teams as well as the other sports the student-athletes engage in. We will do our best to bring you the links from all of the media that covers the Huskies on a daily basis. As always, links can be found by clicking on the read more button below if you're on the home page.
Thank you for stopping by and making SOX & Dawgs your home for UConn Huskies news.
To open the links up in a new tab or window, use Control+click
UConn Football links
Pair of former Huskies signed by CFL [jim fuller – new haven register]
UConn Women's Basketball links
No Decision On Site Of AAC Women's Basketball Tournament [rich elliott – ct post]
UConn Men's Basketball links
Andre Drummond, Former UConn Center, Visits Middletown Elementary School [hartford courant]
Other UConn related links
Mike Aresco conference call notes [bigeast.org]
W. Ice Hockey. MacKenzie Names Handrahan, Hawkins to Coaching Staff [uconnhuskies.com]
W. Rowing. Rowing Adds 15 Freshman For The Fall Of 2013 [uconnhuskies.com]
Baseball. Was George Mason Series The Start Of Things? [uconnhuskies.com]
Baseball. Mazzilli Named Second Team All-American [uconnhuskies.com]
Baseball. Carson Cross To Start UConn's Biggest Game Of Year [hartford courant]
Baseball. Hokies Pitcher Has Connecticut Ties [hartford courant]
Baseball. Connecticut's First Family Of Baseball [hartford courant]
W. Track. Ana Groff Named Academic All-District [uconnhuskies.com]
Field Hockey. Two Former UConn Field Hockey Standouts Selected to US National Team [uconnhuskies.com]
Follow Ian on Twitter @soxanddawgs. And be sure to like us on Facebook as well.