A nice pair of accolades for two members of the UConn Huskies football team who were part of the team's 23-20 triple-overtime upset win over the Louisville Cardinals on Saturday.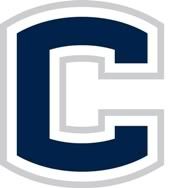 Senior defense end Trevardo Williams was named Big East Defensive Player of the Week while junior kicker Chad Christen was named the Big East Special Teams Player of the Week.
Williams was tabbed as BIG EAST Defensive Player of the Week after he had seven tackles, 3.5 tackles for loss and 3.0 sacks to key Connecticut's defensive effort in the Huskies' 23-20 triple-overtime win at No. 19/18 Louisville, keeping the Huskies in contention for bowl eligibility. He helped Connecticut hold Louisville to just 27 rushing yards, while the 20 points scored by Louisville were the fewest for the Cardinals this season. Williams has 30.5 sacks in his career, which puts him first among all active BIG EAST players and second among active players nationally.
Christen was named BIG EAST Special Teams Player of the Week after he scored 11 points, going 3-for-3 on field goal attempts and 2-for-2 on PATs to help Connecticut to the triple-overtime win against Louisville, giving the Huskies their second win against a top-25 team in school history. Christen hit a 39-yard field goal in the first quarter and a 37-yard kick in the first overtime period before he ended the game with a 30-yard field goal in the third OT.
UConn is back in action on Saturday afternoon when they'll host the Cincinnati Bearcats. If the Huskies win, they'll become bowl-eligible.
Follow Ian on Twitter @soxanddawgs. And be sure to like us on Facebook as well.
(information from the Big East press release was used in this post)