With the UConn Huskies football team playing on Friday night against the West Virginia Mountaineers, the timetable for everything is pushed up a day. That means Randy Edsall held his before game teleconference today instead of on Thursday afternoon.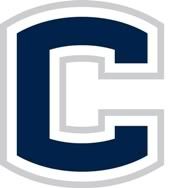 And from what I can gather from the teleconference, Edsall is none too pleased about someone spying on the Huskies.
Asked if he was practicing inside Edsall answered: "Yeah, so people don't report on what we practice…
"No, we'll be inside because of the rain but we got an issue where we have somebody that wants to write everything we do from the dorm room so…we have to look at that now.
"One of our former players' parents emailed [Program Assistant Joanne Fazio]. We had somebody that was giving a blow by blow of everything that happened in practice [Tuesday]. We might have to practice inside all the time now.
"Somebody posted something out there."
It turns out it was actually someone from The Boneyard which is a UConn fan forum. The culprit was a student who uses the handle Mets1090. If you're interested to see what he posted, click here.
What I don't understand is why he/she would post that stuff? It's not like UConn is having the best of seasons right now and do we really need to give West Virginia an advantage on Friday night.
I can understand the fact that you think you're doing a good deed for the fans by posting what's happening at practice. But you need to use your head since in this day and age, anyone can read it. And by anyone, I could mean someone from say, oh, West Virginia's staff.
There's reasons why the media aren't allowed at practice although I know they would never do something so stupid.
And on another note, New England Patriots head coach Bill Belichick will probably be reaching out to you for resume Mets1090. He can use a good spy.