With Hank Hughes being named defensive coordinator, a position he once held under Randy Edsall, UConn Huskies head football coach Paul Pasqualoni has completed his coaching staff for the 2013 season.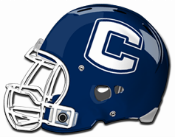 Here's how his staff breaks down courtesy of UConn:
STORRS, Conn. – University of Connecticut head coach Paul Pasqualoni has finalized position responsibilities for the 2013 season on his coaching staff.
George DeLeone-Associate Head Coach, Offensive Line
T.J. Weist-Offensive Coordinator, Wide Receivers
Hank Hughes-Defensive Coordinator, Defensive Line
Kermit Buggs-Special Teams Coordinator, Running Backs
Matt Cersosimo-Cornerback, Recruiting Coordinator
Shane Day-Quarterbacks
Mike Foley-Tight Ends Darrell Perkins-Safeties
Jon Wholley-Linebackers
Hughes returns to the Defensive Coordinator spot after serving as Defensive Coordinator from 2002-04 and Assistant Head Coach for Defense from 2005-10. Cersosimo had coached wide receivers from the time he joined the UConn staff in 2006.
Follow Ian on Twitter @soxanddawgs. And be sure to like us on Facebook as well.