The UConn Huskies women's basketball team has had five of its members selected for the 2012-13 Naismith Trophy Early Season Watch List.
Here's the release:
STORRS, Conn. – The UConn women's basketball team had five standouts named to the 2012-13 Naismith Women's Early Season Watch List as announced by the Atlanta Tipoff Club on Thursday morning. Stefanie Dolson, Kelly Faris, Bria Hartley, Kaleena Mosqueda-Lewis and Breanna Stewart all earned a spot on the early season list. The Huskies led all schools with their five selections.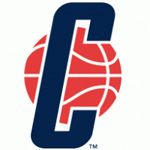 Dolson, Hartley and Mosqueda-Lewis were also named to the John R. Wooden Award Preseason Top-30 and the Preseason Wade Watch List, while Hartley and Mosqueda-Lewis were selected as Honorable Mention Preseason All-Americans.
The 50 player watch list was compiled by the Atlanta Tipoff Club's Board of Selectors, which based its criteria on player performances from the previous year and expectations for the 2012-2013 college basketball season. The Naismith Women's College Player of the Year presented by AT&T will be awarded on April 8, 2013, in New Orleans, La.
"With so much returning talent this year, anticipation and excitement for women's college basketball season among fans, players and coaches is extremely high," said Eric Oberman, executive director of the Atlanta Tipoff Club. "We look forward to watching these student-athletes compete and prove to the nation that they deserve to be recognized as the best women's college basketball player in 2013."
In late February, the Atlanta Tipoff Club's Board of Selectors will compile a mid-season team of the top 30 players in the nation. In March, the Naismith Trophy voting academy will vote to narrow the list to the four finalists.
For more information, visit www.naismithawards.com.
The UConn women's hoops team will hit the road for the first time of the 2012-13 campaign as they take on No. 16 Texas A&M on Sunday at 2:30 p.m. on ESPN2. The No. 2 Huskies enter Reed Arena with a 1-0 record after downing the College of Charleston behind Stewart's 21 points.
For a full look at the 2012-13 Naismith Trophy Early Season Watch List, please click on the continue reading button below if you're on the home page.
2012-13 Naismith Trophy Early Season Watch List:

FIRST
LAST
CLASS
POS
SCHOOL
Anne Marie
Armstrong
Senior
G/F
Georgia
Alex
Bentley
Senior
G
Penn State
Kelsey
Bone
Junior
C
Texas A&M
Heather
Butler
Junior
G
University of Tennessee-Martin
Layshia
Clarendon
Senior
G
California
Carolyn
Davis
Senior
F
Kansas
Elena
Delle Donne
Senior
F
Delaware
Skylar
Diggins
Senior
G
Notre Dame
Stefanie
Dolson
Junior
C
Connecticut
Aaryn
Ellenberg
Junior
G
Oklahoma
Shante
Evans
Senior
F
Hofstra
Kelly
Faris
Senior
G
Connecticut
Christina
Foggie
Junior
G
Vanderbilt
Chassidy
Fussell
Junior
G
Texas
Jennifer
George
Senior
F
Florida
Angel
Goodrich
Senior
G
Kansas
Chelsea
Gray
Junior
G
Duke
Brittney
Griner
Senior
C
Baylor
Whitney
Hand
Senior
G
Oklahoma
Bria
Hartley
Junior
G
Connecticut
Tianna
Hawkins
Senior
F
Maryland
Tayler
Hill
Senior
G
Ohio State
Jordan
Hooper
Junior
F
Nebraska
Natasha
Howard
Junior
F
Florida State
Kortni
Jones
Senior
G
Middle Tennessee State
Maggie
Lucas
Junior
G
Penn State
Kevi
Luper
Senior
G
Oral Roberts
Ty
Marshall
Junior
G
Georgia Tech
Anna
Martin
Senior
G
DePaul
A'dia
Mathies
Senior
G
Kentucky
Kayla
McBride
Junior
G
Notre Dame
Nadirah
McKenith
Senior
G
St. John's
Lauren
Mincy
Junior
G
Maryland
Lindsey
Moore
Senior
G
Nebraska
Kaleena
Mosqueda-Lewis
Sophomore
F
Connecticut
Chiney
Ogwumike
Junior
F
Stanford
Monique
Oliver
Senior
F/C
Rutgers
Chelsea
Poppens
Senior
F
Iowa State
Niveen
Rasheed
Senior
F
Princeton
Monique
Reid
Senior
F
Louisville
Sugar
Rodgers
Senior
G
Georgetown
Ebony
Rowe
Junior
F
Middle Tennessee State
Shoni
Schimmel
Junior
G
Louisville
Naama
Shafir
Senior
G
Toledo
Odyssey
Sims
Junior
G
Baylor
Shenneika
Smith
Senior
G
St. John's
Breanna
Stewart
Freshman
F
Connecticut
Alyssa
Thomas
Junior
F
Maryland
Markel
Walker
Senior
G/F
UCLA
Elizabeth
Williams
Sophomore
C
Duke
Follow Ian on Twitter @soxanddawgs. And be sure to like us on Facebook as well.