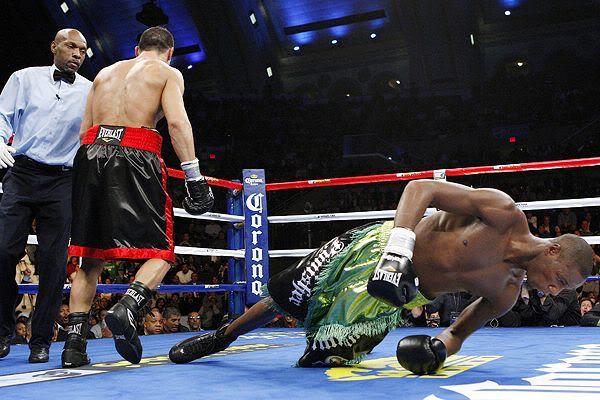 The last time Sergio Martinez and Paul Williams squared off in the ring, it came down to the judges' scorecards. Williams was awarded the decision after winning on two of the scorecards with the third one tied.
Martinez moved on and fought Kelly Pavlik for his WBC and WBO Middleweight belts and beat him in an unanimous decision setting up the rematch with Williams. That rematch came on Saturday night at Boardwalk Hall in Atlantic City, the same place they had fought the first time and also where Martinez beat Pavlik.
This time around, Martinez exacted his revenge with a one-punch knockout of Williams at 1:10 of the second round to retain his WBC Middleweight belt that was on the line.
Here's the video of the knockout for you to enjoy:
{flvremote}http://ianbethune.com/martinezwilliams2.flv{/flvremote}
Photo credit: AP Photo